Who Is Michael B. Jordan Dating? The Creed III Star Is Actually Not On Raya
PEOPLE's former Sexiest Man Alive had his "first public breakup" with Lori Harvey in June 2022.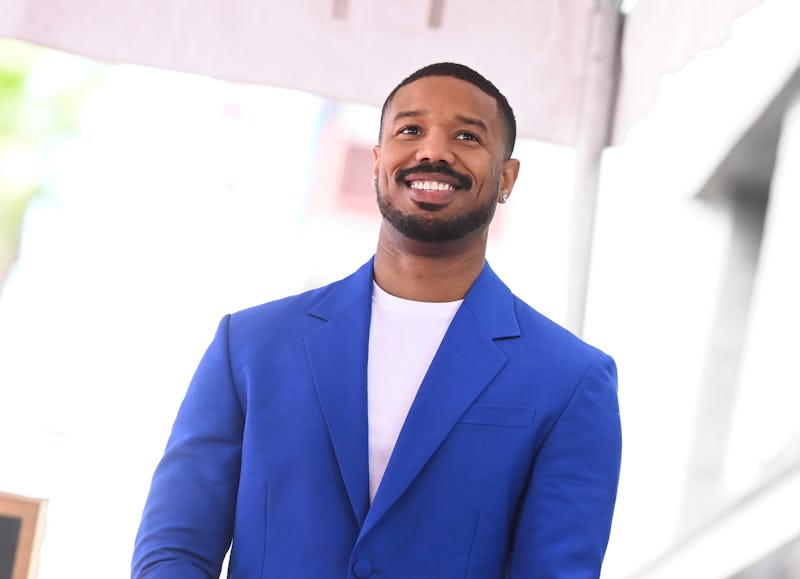 Gilbert Flores/Variety/Getty Images
No matter what he does, Michael B. Jordan's dating life appears to be a hot topic, considering he was literally named PEOPLE's Sexiest Man Alive in 2020. However, it may not always be exciting as fans think. The Creed III star, who just received his star on the Hollywood Walk of Fame, is currently single as far as fans know, though that hasn't stopped dating rumors from sprouting.
In January, it was rumored that Jordan was dating British model Amber Jepson. Multiple outlets reported that the two had started spending time together in the UK after he recently purchased a minority stake in the pro football club AFC Bournemouth. "It's early stages but Amber and Michael are really keen on each other," a source told The Sun. However, Entertainment Tonight refuted those reports, stating that he remains single following the end of his last public relationship.
In June 2022, the actor broke up with model Lori Harvey, after over a year of dating. The two confirmed their split by wiping each other off their Instagram pages, but a source told PEOPLE at the time that both of them were "completely heartbroken" over it. "Michael matured a lot over the course of their relationship and was ready to commit for the long term," the source said. "He let down his guard with her, opening up emotionally in a romantic relationship for the first time. They had great times together and brought out the best in each other."
It seems that Jordan is handling their split much better now, even joking about it during his Saturday Night Live monologue on Jan. 28, where he acknowledged that he "went through my very first public breakup" in his career. "Most people after a breakup are like, 'I'm going to get in better shape,' but I was already in Creed shape," he exclaimed. "So I had to be like, 'All right, I guess I'll learn a new language.'" He used his new vernacular to announce that he joined a new dating app, saying, "Anyway, estoy en Raya."
In a Feb. 8 interview with Gayle King on CBS Mornings, Jordan clarified that his joining Raya was simply a joke, noting that he'd welcome any "nice people" being sent his way and explaining how he actually processed the public split. "I think for me it's just I was lucky enough to have a lot of work," he said. "I'm a firm believer in that what's for you is what's for you, and coming out of that situation — not to give it, you know, any energy and kind of move from that — is you know, it was an experience for me to grow and learn. I'm in my light right now. This is my Jordan year, I mean that. There's so much going on, so many blessings, so many great things."