Fans Of Anne With An E Will Recognise Stranger Things' Vickie Immediately
Here's everything you need to know about Amybeth McNulty.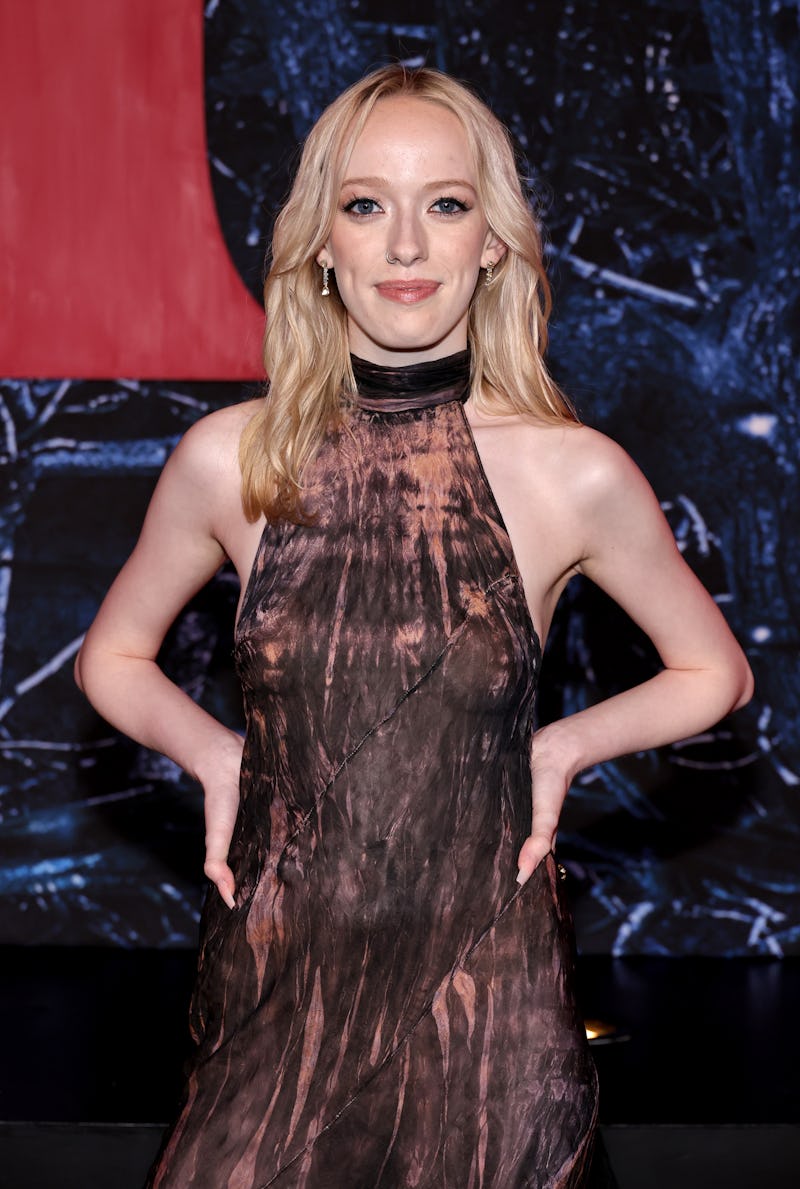 Theo Wargo/Getty Images Entertainment/Getty Images
First starring in Anne With An E in 2017, Amybeth McNulty has become best known to fans as as Anne Shirley, but this could be about to change. Having recently been announced as a new cast member on Stranger Things, we'll be introduced to McNulty's character Vickie in season 4, dropping on Netflix on May 27. You might be wondering where else you might've seen McNulty both on-screen and off. So, we've recapped the rising star's catapult into the public eye below.
The TV adaptation of the Anne Of Green Gables novel, Anne With An E, was cancelled by CBC and Netflix after its third season. This sparked a campaign by Twitter fans — including Ryan Reynolds — calling for the series to be reinstated or scooped up by another streaming platform. Her portrayal of Anne won McNulty a Canadian Screen Award for Best Television Actress and the ACTRA Award for Best Performance.
Before this starring role, however, McNulty had featured in smaller productions. On screen, she joined the casts of Agatha Raisin, A Risky Undertaking, The Sparticle Mystery, Clean Break, and Morgan. After Anne With An E, she appeared in Black Medicine, All My Puny Sorrows, and Maternal. Born in Ireland's County Donegal, the actress has Irish, Canadian, and Scottish heritage. McNulty trained in acting and ballet at the An Grianán Theatre as a teenager, but was otherwise homeschooled.
The Stranger Things newcomer moved to London in 2019 and seemingly came out as bisexual in a tweet from 2020. On Instagram, the star already has a huge following of 6.5 million, where she recently posted a snap from Millie Bobby Brown's 18th birthday bash (May 20). And it looks like she might be a cat mum, too — introducing a black kitten called Kiwi on her Instagram in November 2021.
On Feb. 12, McNulty shared her first tattoo with fans, a child under a flowering tree just below her rib cage. It's a heartfelt tribute to her late mother, who passed away in Nov. 2021, and her grandmother. In part, her caption read: "A forget me not flower fairy, for my nana and mum."