JoJo Siwa Revealed Why She's Trying "So Bad" To Pull Her Christmas Movie Kiss Scene
"I'm not about it," she told Entertainment Weekly.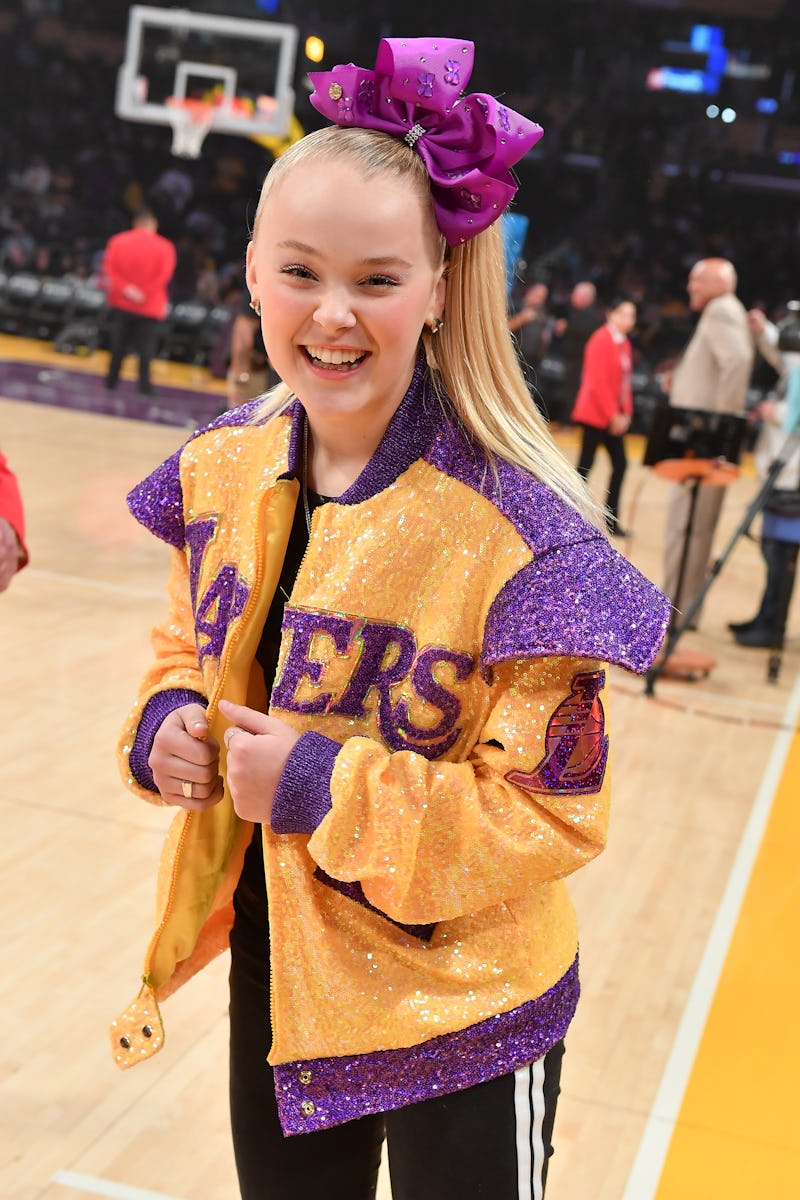 Allen Berezovsky/Getty Images Entertainment/Getty Images
The first half of 2021 has been pretty busy for JoJo Siwa. Since coming out as part of the LGBTQ+ community in January, the famously effervescent Dance Moms alum-turned-mogul received a flurry of support and has been working on several projects — including an upcoming Nickelodeon musical, The J Team, and a dance competition show called The Siwa Dance Pop Revolution for Peacock. On top of it all, more than 72,000 people and counting have signed a petition to rename Ronald Reagan Airport to Jojo Siwa Washington National Airport. So, Siwa's having a moment. Now, as the singer looks ahead toward her next big endeavor — a Christmas movie produced by Will Smith — she wants to take the creative reins and nix one uncomfortable moment in the script.
Bounce (based on the book by Megan Shull), will follow Siwa's character, Franny, as she experiences Christmas Day over and over as other girls, following a wish for a different family. As Siwa explained to Entertainment Weekly for her digital cover story, she has been loving the turn to acting but doesn't want a certain scene in the movie: the one where her character kisses a guy. "I'm madly in love, and I do not want to kiss another human," Siwa said, referencing her girlfriend, Kylie Prew. "Especially because it's a man," she continued.
In addition to her own personal conflict with the kiss, Siwa acknowledged that her young fans might see her character as an extension of the singer herself. (In The J Team, Siwa plays a version of herself, which might add to the confusion.) "That's what they look at me as, not some character, not some fictional thing," she told the magazine, noting that "it's going to be a little weird" if the kiss makes it into the movie. Siwa isn't planning on that, though. "I'm not about it," she said. "I'm trying to get it pulled so bad. It'll happen. It'll get pulled."
It's not yet clear when Bounce is set to release. To All The Boys I've Loved Before director Susan Johnson only joined the project in April, and Deadline reports that it's still in "early development," so there should be plenty of time for Siwa's reworked version to land.