Will There Be A Dear Edward Season 2? The Showrunner Hopes So
The Apple TV+ series aired its Season 1 finale on March 24.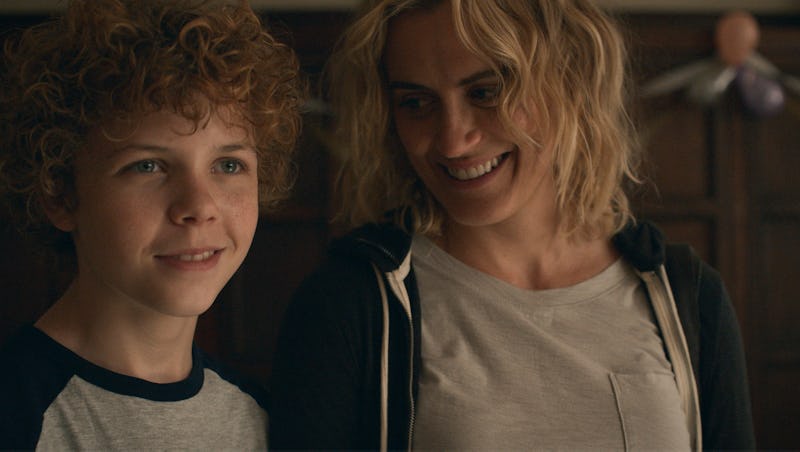 Apple TV+
Like Slow Horses and Pachinko before it, Dear Edward is Apple TV+'s latest series based on a book — in this case, Ann Napolitano's 2020 novel of the same name. As of today, there's no sequel to the best-selling book, which revolves around a young boy who's the sole survivor of a plane crash that claimed his family. Even so, fans of the drama may still want to follow Edward's story after the March 24 finale. So, will there be a Dear Edward Season 2?
It's not out of the question. Napolitano based her book on a real-life plane crash but created her own details about the young survivor's life and community; similarly, the TV adaptation has tweaked and expanded upon Napolitano's story in translating it to screen. And the author is OK with that. "I trust [creator] Jason [Katims] as an artist, so from the beginning I've simply been curious about how he would reimagine the story I invented," she wrote in a Literary Hub essay. "What elements of the novel would he keep? What would he change? What would the story look like through his eyes?"
So if Katims thinks a second season is warranted, it seems that Napolitano would likely support that artistic decision, too — and good thing, because the showrunner's been thinking about it. He crafted the series to "expand and grow" the story beyond the book, Deadline reports.
"It would set up a situation where we would have a story that continues these lives that you want to know more about," he told the outlet. "I always ask myself, 'Do I want to know more about these characters? Is there more story to tell?' I definitely feel that way."
So now, all that's left is for Apple TV+ to announce whether Dear Edward is renewed for future seasons. In the meantime, Katims has an oeuvre of family dramas to watch if you're craving an emotional watch. Before Dear Edward, he actually helmed both Parenthood and Friday Night Lights.
Connie Britton, of course, starred in the latter — and was approached directly by Katims to play the role of Dee Dee. "There's nothing more exciting than somebody telling you they're imagining you and writing a role for you," she told Collider, adding that she "fell in love with the character."
When asked about her feelings for Season 2, she gave a promising response. "It's exciting for me to think about too," she said. "It's like, 'Oh, Dee Dee, what have you got in store?'"