The 8 Most Comfortable Thongs
Yes, comfy thongs exist — & they're stylish, too.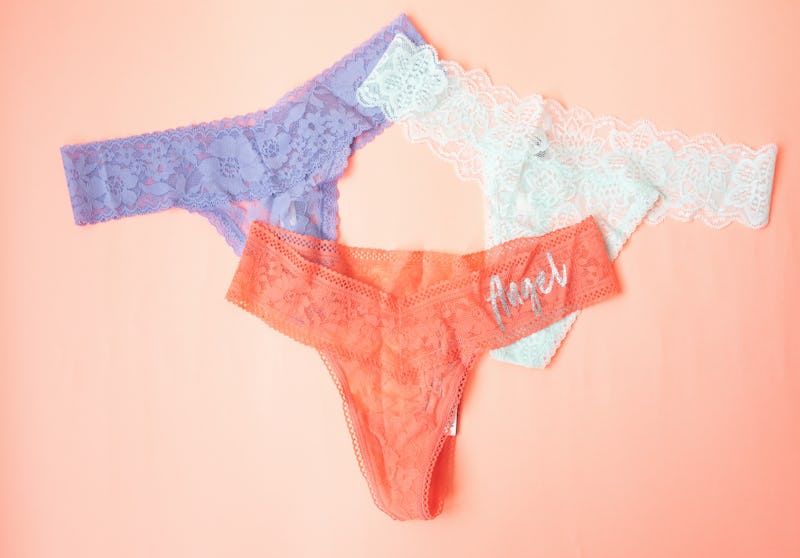 LTim/Shutterstock
We may receive a portion of sales if you purchase a product through a link in this article.
When you think of thongs, "comfortable" probably isn't the first word that comes to mind. After all, a lot can go wrong when you're dealing with a narrow strip of fabric on your derriere. However, there are actually non-aggravating thongs out there — and they've turned many previously anti-thong shoppers into total converts. The most comfortable thongs seem to do the impossible: make you forget you're wearing them.
What To Look For When Shopping For Comfortable Thongs
The key to finding a non-irritating thong is to pay attention to the material. Whether you prefer an itty bitty G-string, a retro high-waisted thong, or an everyday lacy pair, you want to make sure the thong you're eyeing at least has a cotton lining (also known as a gusset) in the crotch area. Cotton is a breathable material that reduces the risk of irritation, according to Dr. Vanessa MacKay, Vagisil Partner and OB-GYN, in a previous interview with Bustle. The exception to that is if you're wearing a thong to work out. For sweat sessions, a moisture-wicking thong with odor-resistant properties might be a good idea to keep you feeling dry and comfortable.
With that in mind, it's time to find your perfect thong. All of the options below come highly rated on Amazon, and some even have thousands of positive customer reviews.
This article was originally published on