7 Low-Pressure Questions To Ask Your Partner If You're Unsure About Your Relationship's Future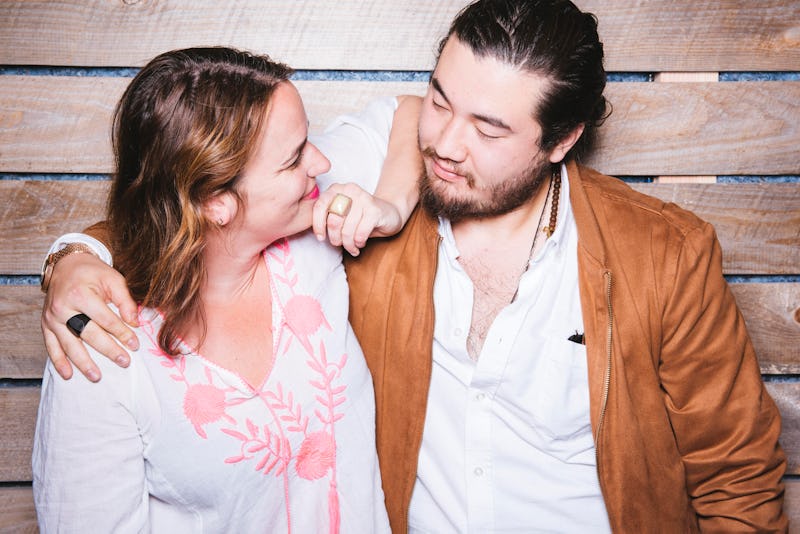 BDG Media, Inc.
In the early days of dating, you might feel unsure about the future of your relationship. And that's OK. It can take a while to work up the nerve to talk with your partner about moving in together, where you both see the relationship in five years, and so on. But you should be able to get there, eventually.
"Once you have been dating a while it is a good idea to have a discussion to see where things are going," therapist Kimberly Hershenson, LMSW, tells Bustle. "And you should feel confident in bringing up any issues." If you're concerned you aren't on the same page, for example, this'll be something you'll want to talk about ASAP.
That said, it can be tricky to figure out how to broach these topics, which is where low-pressure questions can come in handy. Since relationships are a big investment of time and energy, "it's fair to ask about your partner's goals for the future and where you fit into that plan," Jonathan Bennett, certified counselor and co-founder of Double Trust Dating and Relationships, tells Bustle.
But there are ways to go about this in a gentler way, to start. It's perfectly fine to ask smaller questions first, and work up to bigger conversations down the road. Here are a few ways to talk about your relationship's future, with a few simple questions.