11 Things Your Partner Says To Show The Relationship Is More Superficial Than Serious For Them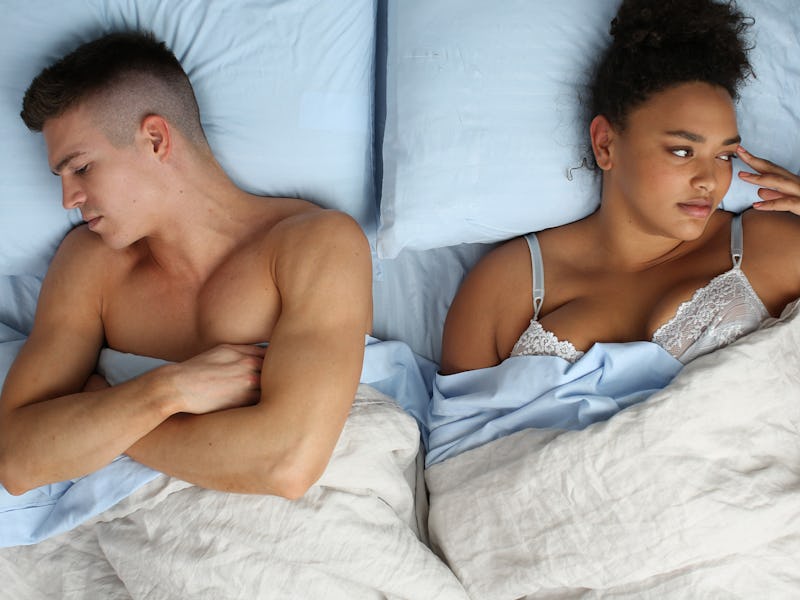 Ashley Batz/Bustle
When you really want a relationship to be meaningful, it can be easy to misread potential signs your relationship isn't serious, or that your partner isn't taking your relationship as seriously as you hoped. But since these superficial relationships often don't go anywhere, you owe it to yourself to recognize the difference, and move on if necessary.
"A superficial relationship is one that is only on the surface, often just based on looks and if the partners are having fun together," professional counselor Heidi McBain, MA, LMFT, LPC, RPT. These types of relationships are often flirty and light, a little bit like a crush.
Now, compare that to love-based relationships, where things often feel a bit deeper. In these, "the couple will truly care about the other person and who they are on the inside, their likes and dislikes, and if they are happy or hurting," McBain says. "They will enjoy just being together, doing something or doing nothing. And they will be true friends, who deeply care about the other person's happiness and well-being."
Here are a few things you might hear your partner say if the relationship is superficial, as well as what to do about it, according to experts.