Expert-Approved Sample Texts To Send To Someone Who's Breadcrumbing You
Spare yourself the drama and nip it in the bud.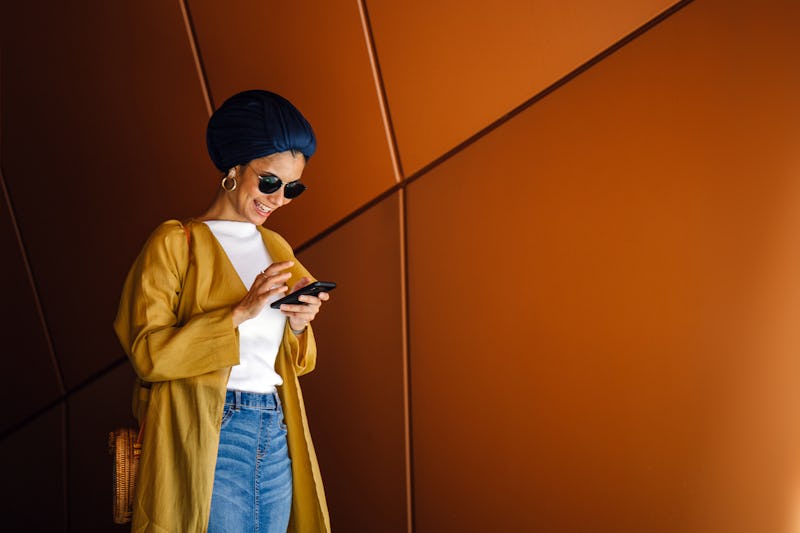 Shutterstock
When you're genuinely interested in someone, it can be a terrible feeling to realize they're just stringing you along. And yet this is the fairly common phenomenon of breadcrumbing: where a potential partner communicates just often enough to keep you in their back pocket but has zero intention of ever meeting up.
If you've been talking to them for a while, and are starting to get the impression that's what's going on, you'll have to figure out how to respond to someone who's breadcrumbing you — because no one deserves to be treated that way. "The best way to handle a breadcrumber is to either not follow the 'crumbs' by not responding or by setting very clear expectations of what you want," Erika Kybartas, a matchmaker and dating expert at It's Just Lunch, tells Bustle.
Breadcrumbing can be massively confusing because you're getting tons of mixed signals: one minute they're blowing up your phone and the next minute they're blowing off your plans to hang out.
Figuring out how to deal with breadcrumbing is easier said than done, and can honestly be a little uncomfortable, especially if you're not used to being direct about your emotions. But there are ways to spare yourself the drama. Next time you notice someone feeding you breadcrumbs to string you along (whether that's via text, on social media, or even IRL), here are seven ways you can respond and nip that in the bud.
This article was originally published on