6 Subtle Signs Your Partner Wants A Bigger Commitment From You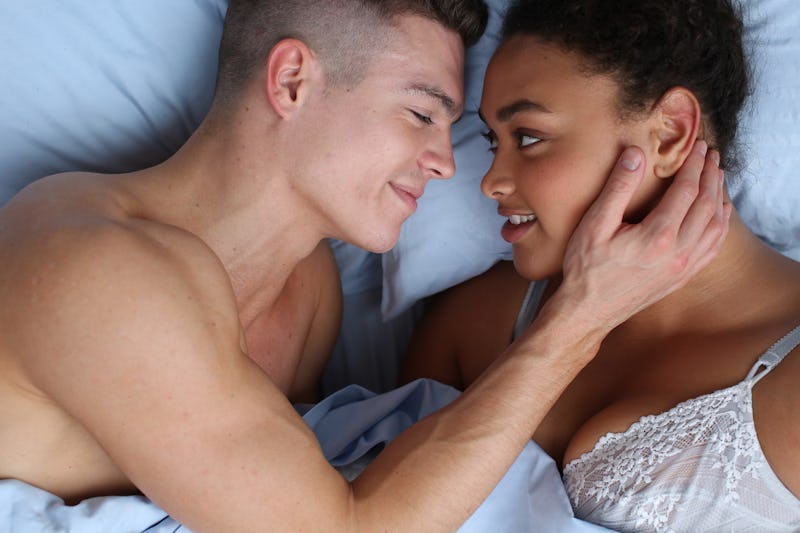 Ashley Batz/Bustle
Hinting at something isn't the key to healthy communication, but sometimes, it's what you've got. No one says "I love you," for example, without a few nonverbal cues first. So if you're looking for signs your partner wants more from your relationship, but you aren't ready to ask, luckily there are a few common clues that scream "hey, I see a future with you."
Why would a partner drop subtle signs about something rather than say it outright? "[It's about] fear of rejection," Dr. Jennifer B. Rhodes, licensed psychologist and founder of Rapport Relationships, tells Bustle. "Most of us have been hurt and putting yourself out there can be really scary so people will indirectly say things rather than ask for what they really want."
Although trying to push for your needs without being clear first rarely gets you what you want, understanding the signs can help open the door to a future conversation. "People who want a bigger commitment in their relationship often sense that their partner isn't feeling the same," Raffi Bilek, marriage counselor and director of the Baltimore Therapy Center, tells Bustle. "They worry that if they make an open push for more commitment — moving in together, getting engaged, getting married, whatever the next level up is — their partner will start to feel pressured, suffocated or overwhelmed and choose to check out of the relationship instead of moving it forward. The best approach for dealing with this discrepancy is an open conversation."
Once you know the signs, the rest might follow. Here are seven subtle signs your partner wants a bigger commitment from you, according to experts.