9 Ways Even One Glass Of Wine Can Affect Your Gut Health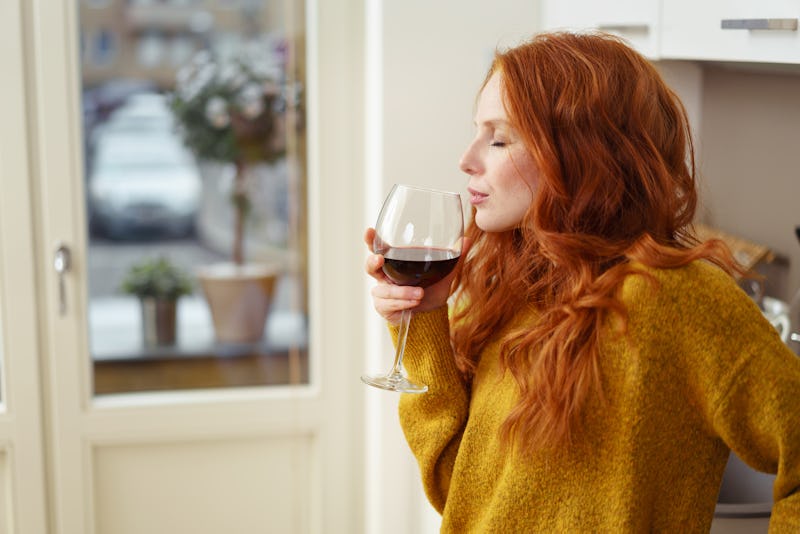 stockfour/Shutterstock
Whether you're a Pinot Noir fan or are solidly in favor of crisper white varieties, you may see enjoying a glass of wine as a good way to unwind at the end of the day. Although one glass probably has no effect on you in terms of getting intoxicated, even one glass of wine can affect your gut health, according to experts.
In moderation, the drink can lead to health benefits for most people. For example, Dr. Lina Velikova, MD, PhD, tells Bustle that people who have a glass of red wine on a regular basis likely have lower blood pressure and cholesterol levels. But if your gut is already struggling, wine could actually make the situation even worse instead of better. The key is to make sure that your gut is as strong as possible. "Balancing your [food choices] is one of the best ways of promoting gut health," Dr. Velikova says. "High-fiber vegetables and nuts are the best foods for the gut. Onions, artichokes, or nuts are all very high in fiber."
Next time you pour yourself a glass of wine, you can rest assured that your gut is probably benefitting from it. Just make sure to reevaluate if you feel worse after a single glass, as opposed to better.