11 Of TikTok's Best Dinner Recipes For One Person
Including a baked feta pasta recipe that won't take up a massive casserole dish.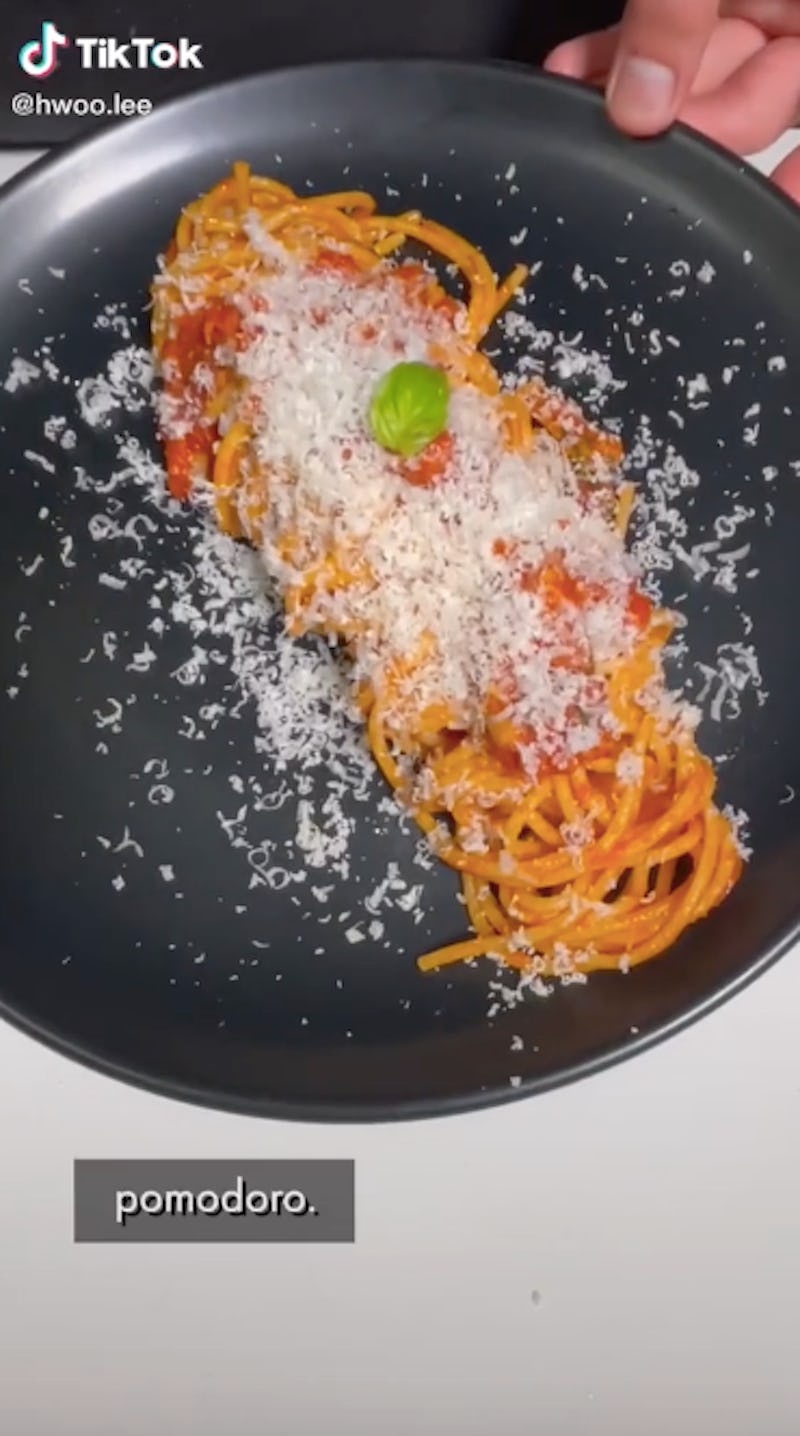 Figuring out dinner for yourself can be, if not quite rocket science, then at least as difficult as getting a formula to work in Excel. What's in my farmer's market haul that's about to go bad? How long does a veggie burger take to defrost? And what kind of dinner recipe can I make for one person that won't leave me eating beans six meals in a row?
If you're not the meal-prep type, the fact that most recipes are designed for family-sized portions is much less convenient than Ina Garten lets on. A recent survey of 2,000 Americans conducted by OnePoll on behalf of Gilbert's Craft Sausages found that 66% of respondents "always accidentally end up making enough food to feed a family" when they're cooking for themselves, and over 60% say they don't get around to eating the leftovers they took the time to refrigerate.
For people who enjoy cooking for themselves, but prefer to eat more than one kind of food every week, finding dinner recipes for one person can help bridge the gap. But where are you supposed to find recipes that use exactly half an avocado, kimchi, and a hunk of Manchego (or whatever else is left in your fridge)? TikTok cooking videos offer tons of inspiration for dishes you can whip up as is, or adapt to what you have in the pantry.
Here are 11 of TikTok's best dinner recipes for one person.