23 Food Trends That Took Over TikTok In 2020
Dalgona coffee was definitely the best part of a chaotic year.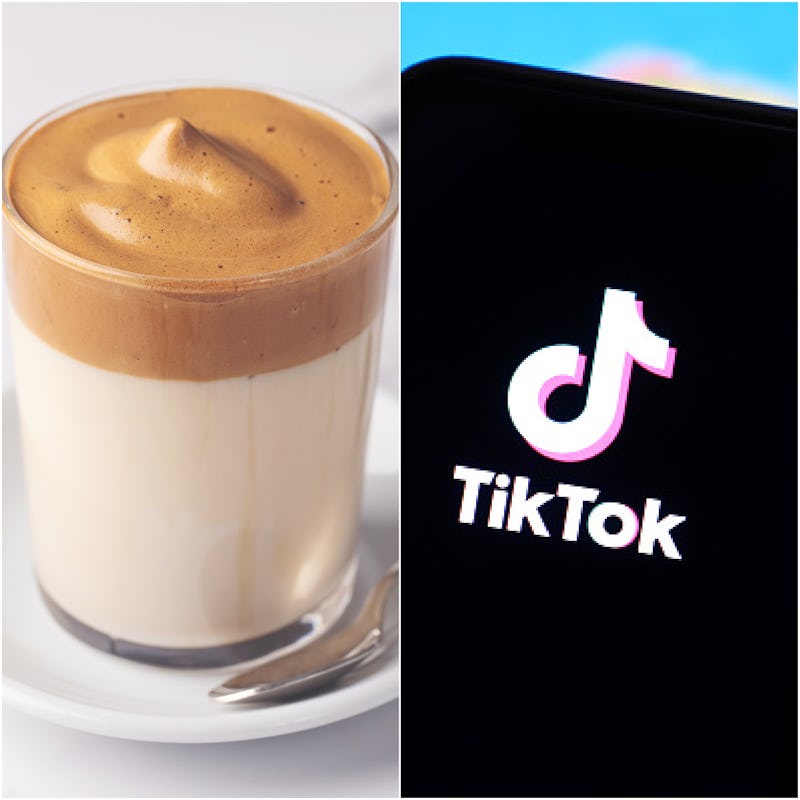 Cris Cantón/Moment/Getty Images; Barcroft Media / Contributor
Despite having one of the most wacky years, 2020 has inspired us to get creative to make the best out of the worst. And one of the best ways to be creative? Food. And thanks to TikTok, we've been given a lot of creative food recipes this year. TikTok food trends have made it quick, easy, and fun to put a twist on classics and combine favorites. Whether you're pulling off a Frankenstein version of your favorite ice cream cake or switching things up with some smoked carrot bacon (yes, it's a thing and it's amazing), TikTok has provided us with loads of yums.
As we've all had to do our best to turn rain into sunshine this year, a common theme amongst 2020's food trends is doing just the same: taking the simple and making it great. Dalgona Coffee was the first to hit us with its deliciousness and who knew instant coffee could taste that good? In addition to sweet treats like coffee and instant mug cakes, savory foods like queso dip and hash browns have also gotten a scrumptious makeover that will leave your mouth watering.
If you haven't gotten your fill, next year just leaves more room for more food. Be sure to save space in your tummy, here are some of the tastiest TikTok food trends of 2020.