10 Kitchen Accessories Under $50 For A Studio Apartment Glow Up
Repeat after me: No. More. Cheap. Corkscrews.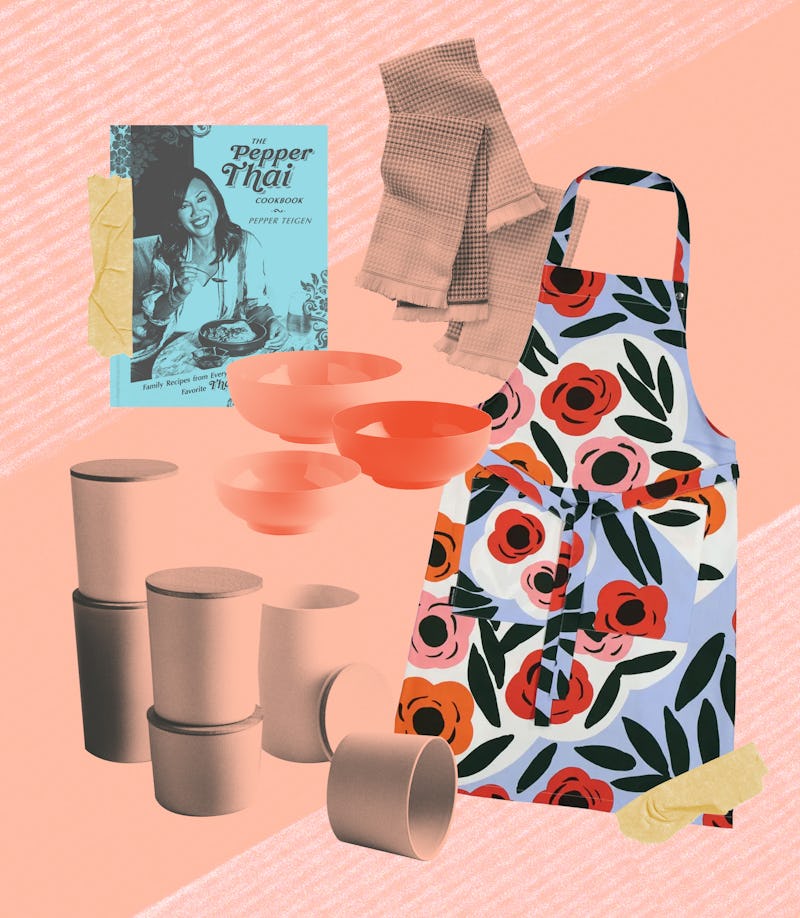 For most of my adult life, I've generally enjoyed cooking — particularly recipes that a) yield tons of leftovers, and b) don't require too much active work or hovering over the stove. I leaned into these go-to dishes — slow-cooker split pea soup, shrimp scampi nestled over orzo, turkey chili with beans — when the pandemic first hit last year, but in the hopes of breaking up the monotony (one can eat only so much soup) I also decided to embark on some more Serious Cooking Projects. I tried my hand at a red wine beef stew that braised in the oven for hours, and on one particularly ambitious afternoon, my family's Sunday gravy recipe. (I did manage to avoid hopping on the sourdough bandwagon.)
My Serious Cooking Projects, unfortunately, lacked many of the proper kitchen accessories to match those ambitions — a fun fact not realized until I found myself finely (oh so finely) mincing carrots, celery, and onion for a Bolognese sauce without the aid of a food processor, and learning that maybe dish towels aren't the best makeshift potholders. It was time, at age 33, to finally give my little studio kitchen the glow-up it so deserved — and to my surprise and delight, I unearthed plenty of accessories that happened to be useful, cute, and affordable. Here, my favorite finds under $50.