The 9 Best Outdoor Doormats To Add To Your Entryway
We only recommend products we love and that we think you will, too. We may receive a portion of sales from products purchased from this article, which was written by our Commerce team.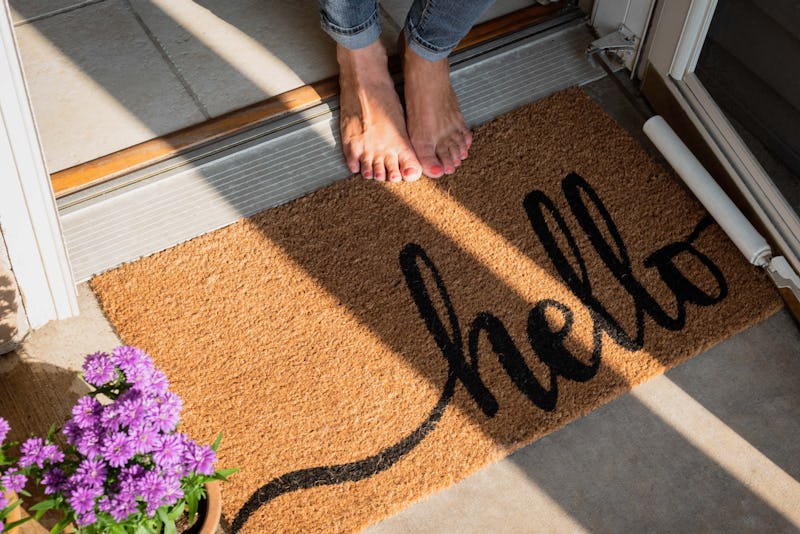 David Prahl / Shutterstock
You'd think something as simple as a doormat would be easy to shop for, but there are a surprising number of factors that go into finding a good one. In addition to finding a mat that's cute and aesthetically pleasing, you want something that will do its job effectively and hold up over time. To help you in your search, I've put together a list of the best outdoor doormats below. As you look through them, keep in mind that material plays a big role.
Coir, a rough fiber made from coconuts, is one of the most common materials used for outdoor mats. It's popular because the fibers work as natural scrapers to remove dirt, sand, and pebbles from the tread of your shoes. It's also very durable, which is a big selling point for outdoor mats. However, it's not especially absorbent, so if you deal with a lot of rain and mud, you may want to opt for something made with polyester or microfiber instead.
Another option is a doormat made of rubber or plastic. The advantage of this is that, if designed properly, water will be able to drain and run off so it doesn't collect. Plastic (including Astroturf) is especially great because in addition to handling water well, it also does a good job of scraping dirt and debris.
Beyond material, it's helpful if the mat has some sort of rubber or grippy texture on the bottom so it doesn't slide around. You may also want a mat that's especially easy to clean. Most doormats can be simply shaken off or vacuumed, while others can handle being hosed down with water, and a select few are even machine washable.
Now that you have a better idea of what to look for, check out the best outdoor doormats below.