Bustle Newsletter: June 21, 2022
On how to nail summer's sultriest makeup trend, Bustle's Pride Yearbook, and more.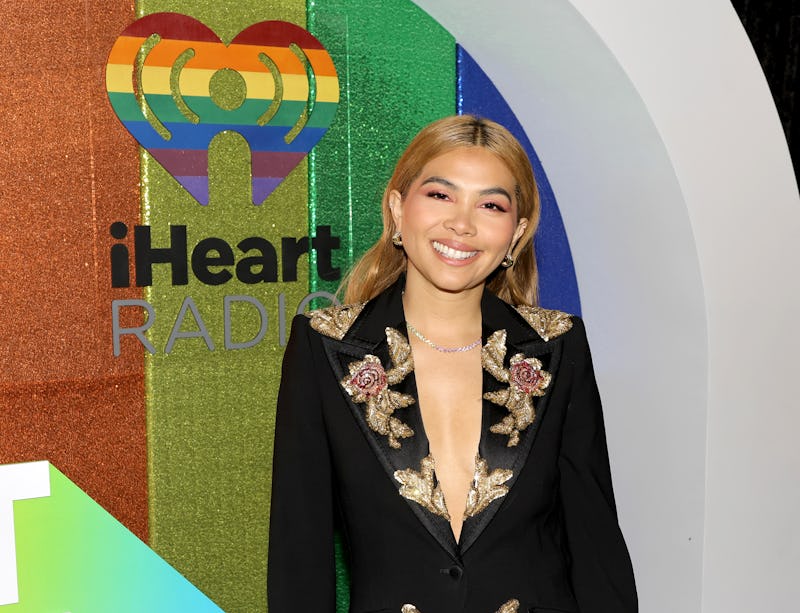 Kevin Winter/Getty Images Entertainment/Getty Images
A version of this content appeared in Bustle's daily newsletter on June 21, 2022. If you like what you see, sign up to receive it in your inbox right here.
Introducing The 2022 Pride Yearbook
In honor of Pride Month, we asked LGBTQ+ celebs to tell us how they feel about the ongoing discrimination against trans students (in the last two years alone, state legislatures have introduced over 300 anti-transgender bills) and what they want to say to students who feel discouraged in today's political climate. Eva Reign, star of Billy Porter's Anything's Possible, suggests students who feel hopeless look to the past. "I urge all the trans kids out there to read up on your history," she says. "Once you know where you've come from, you can envision a clearer path toward where you want to go." Come through and read the Q&As to see which superlative we gave each celeb, learn what their go-to songs were when they were in high school, and their go-to rituals for self-care. Read More
The Latest
How To Nail Summer's Sultriest Makeup Trend
Since the Kravis wedding/Dolce & Gabbana sponcon event of the century, gothic makeup looks are popping up everywhere. Simple yet high contrast, goth-inspired glam typically features smoky eyes, edgy eyeliner, little to no contour, and dark lips — here's how to replicate the look without looking like your emo middle school self. Read More
Megan Thee Stallion Just Wore The Famous Cut-Out Dress From Pretty Woman
The "Plan B" rapper recently took a luxurious trip to Ibiza with her crew and was giving body-ody-ody the whole d*mn time, particularly when she donned a burnt orange version of the iconic cut-out dress from the movie. Read More
Must Reads
Hayley Kiyoko Loves A "Cry Sesh"
Back in high school, Kiyoko was named "Most Likely to Succeed," a label the Disney alum has certainly lived up to, but for our Pride yearbook, she's crowned herself "Most Likely To Get Emotional." "I love a good cry sesh," the singer tells Bustle. Here, she talks to us about her relationship with former Bachelor contestant Becca Tilly, how she prioritizes her mental health, and more. Read More
I'm Obsessed With These At-Home Workout Classes That Are Way Cheaper Than A Gym Membership
The platform offers both live and on-demand classes in a wide variety of disciplines — from strength training to cardio to pilates and everything in between. Bonus: the aesthetic is like if all the classes took place in an extended "Hotline Bling" multiverse. Read More
Astrology
Here's Your Daily Horoscope
Happy solstice. Read More
More Good Stuff