7 Zoom Activities To Liven Up Your Mother's Day Celebration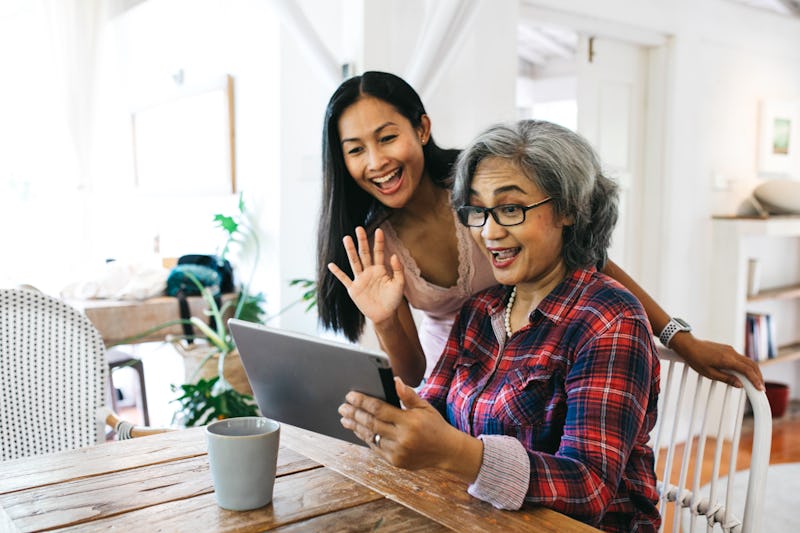 rudi_suardi/E+/Getty Images
While it seems like normalcy is on the horizon, we still, very much so, live in a pandemic world — but that doesn't mean we should skimp on important events, especially Mother's Day. No matter your Mother's Day 2021 plans, there's a good chance you won't be able to have your typical celebration — and a lot of us won't even get to be with our moms this year. However, luckily for us, it's 2021 and there are digital ways to solve the problem. Zoom, I'm talking to you! Celebrate mom this Mother's day from the safety of your own respective homes via video. It may not be in-person, but I promise it's the next best thing.
Whether you're celebrating your mom or mother-like figure this Mother's Day, you're sure to make them feel special by taking the time to plan something that thanks them for all that they do. In order to pull off a successful Zoom party, you'lll need to figure out the logistics beforehand. Send out invites, and make sure mom and any other guest is available. Are you planning an at-home activity? Be prepared. Deliver any needed supplies to your guests in order to make sure the event runs smoothly.
Once you have your celebration all figured out, it's time to plan your Mother's Day activities. While just catching up and talking is always a great idea, it can brighten up your mom's day to have a special video call planned. Here are seven ways you and your mom or mom-like figure can celebrate Mother's Day on Zoom.
This article was originally published on