Here's How To Upload Multiple Instagram Stories At Once
It's as easy as just a few clicks.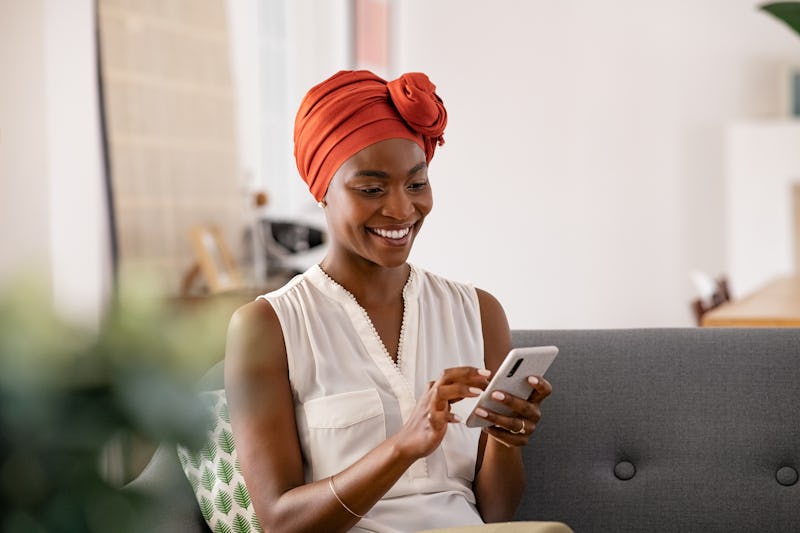 Shutterstock
Instagram Stories have become the unofficial go-to for wishing your bestie a happy birthday, or posting your leftover vacation pics that didn't make it to the Grid. And if you have more than one photo to post, you can either take your time uploading them one by one, or you can knock them all out at once with this simple feature. Here's the rundown on how to upload multiple photos to Instagram Stories at once so the next time you want to post a photo dump of your night out, you'll already know what to do.
With so many interactive features, like the "Ask Me A Question", "Add Yours", and "Music" stickers, and an endless supply of fun filters that help us take the perfect selfie, there's so much you can do with Instagram Stories. So if you didn't know you could upload more than one photo to your Story at a time, you're probably not the only one. Thankfully, the time efficient feature is so simple to use, and once you learn how it works, you'll never use Stories the same way again – in a good way.
If you've been having trouble figuring out how to post multiple Stories at once, I'll let you in on a little secret: it's quite similar to how you upload multiple photos and videos into a regular post. You've probably even overlooked the option without realizing it, but no worries, because this guide to posting multiple Stories at once breaks down all the steps.
How To Upload Multiple Instagram Stories At Once
To start, you'll need to navigate to the Stories camera in the top left corner to upload your content. Once the camera loads, you can either scroll up to open the bottom section of the screen, or tap to your Camera Roll — which you will see via a thumbnail of your most recently-saved photo — in the bottom left corner.
From there, you'll see all the recent photos, screenshots, and videos in your Camera Roll under a section titled "Add to Story." In the top right corner, you'll see an icon with two squares layered on top of one another that reads "Select." When you tap it, it will allow you to choose up to 10 photos or videos from your gallery — similar to how you would select multiple pics or vids for a regular photo dump. You will still have the opportunity to edit each one individually by adding stickers, text, or using one of the other available tools to jazz things up a bit.
Whatever order you select your media is the order in which it will ultimately upload. And just like that, your Story is complete.
If you couldn't already tell, posting multiple Stories at once is a huge time-saver and makes the entire process smoother. Adding one clip at a time can get annoying (and sometimes, borderline painful), and it also makes it harder to know what your entire Story will look like once it's complete. So whether you're posting videos from a concert or soft-launching your new beau on their b-day, this hidden feature is going to make sharing a longer Story quick and easy. Your screen-time will thank you.
This article was originally published on