3 Incompatible Zodiac Signs For Scorpio, According To An Astrologer
Everybody loves a "bad boy."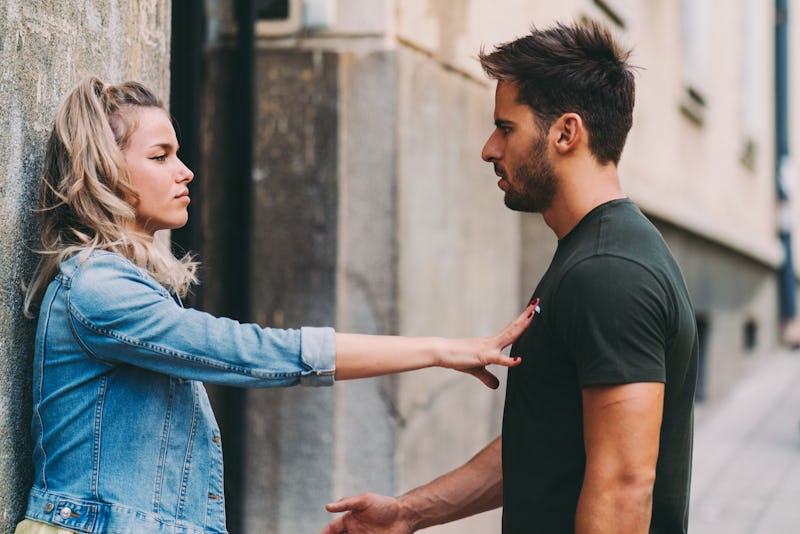 martin-dm/E+/Getty Images
You're sexy, mysterious, and the attention is always on you. Everyone loves a "bad boy." Like in a high school rom-com, people want to know what you're all about, and if they can "tame" your inner wild child. But not everyone can successfully be in a romantic relationship with you, especially the three most incompatible zodiac signs for Scorpio. And when you're a Scorpio, you simply can't be tamed. Anyone who dares to try will only be left disappointed. Despite your reputation, you want to find the right person to give your whole heart to.
"Scorpio, being a fixed water sign, needs people out there on the ledge with them," astrologer Clarisse Monahan tells Bustle. "Scorpios can be, shall we say, a bit obsessive sometimes, and appreciate this trait in a partner, too, hence, why they favor those who make bold moves. Nothing turns them off more than tepid responses. They just don't do lukewarm."
A Scorpio's soulmate is someone who isn't afraid to go all-in. Depth and emotional connection are important to you, and without it, the relationship isn't going to last very long. "With Pluto the digger, as Scorpio's ruling planet, this isn't a sign that's content with surface-level answers," Monahan says. "Even if a prospective partner has issues, Scorpio will be OK as long as they're willing to work on it."
When it comes to relationships, you have a bit of a reputation for being a game-player. But in reality, you really just want to find that one person who's worth it. But you may want to avoid dating zodiac signs who are bad matches for you along the way. So, here are the three most incompatible zodiac signs for Scorpio, according to Monahan.