You Can Thank Mercury Retrograde For Any Tension In Your Sex Life
Some zodiac signs will be harder hit than others.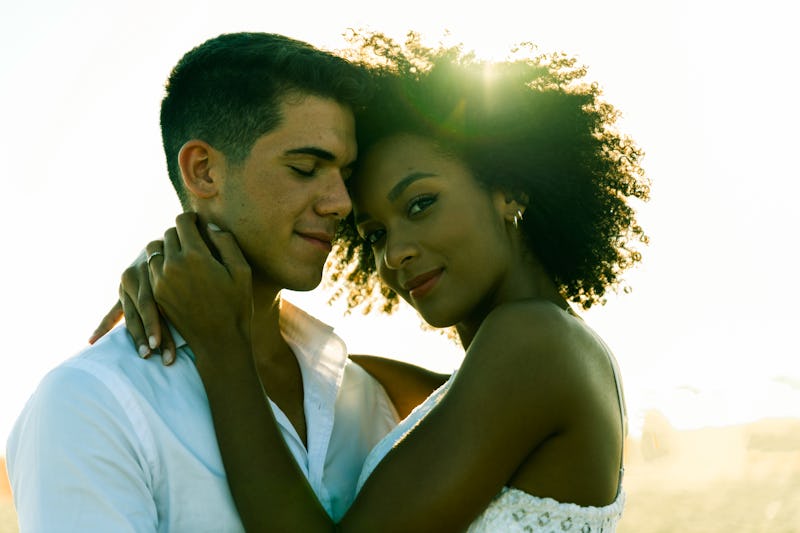 Giuseppe Elio Cammarata/Moment/Getty Images
Sex is best when you have good communication with a partner. But with Mercury currently moving retrograde in its home planet, Gemini, until June 22, 2021, communicating with your partner may be a little more frustrating than usual. The good news is, Mercury retrogrades don't affect all zodiac signs in the same way. But that also means that some zodiac signs will be hit harder than others. So, how will Mercury retrograde spring 2021 affect your sex life? Astrologer Clarisse Monahan tells Bustle what each zodiac sign should know.
"Mercury retrograde is happening in airy Gemini, which will make us feel more social, gossipy, flirty, and fun," Monahan says. "However, as the planet of communication is back spinning, we may be prone to some blunders in these areas. Mercury retrograde can put a bit of a spanner in our sex lives as communication can go awry, things can be misconstrued, and communication may be unclear."
But Mercury retrogrades aren't just here to cause chaos. Often times, there are lessons to be learned, depending on which sign Mercury is moving backwards in.
"As this retrograde falls in cerebral Gemini, it offers us a greater sense of curiosity in sex, along with more adaptability to change and challenges," Monahan says. "The Twins are a mutable Air sign, after all." Mutable signs tend to be flexible and optimistic, despite any bumps in the road that come their way. So even if your zodiac sign is most likely to be affected by Mercury retrograde spring 2021, you may be able to turn things around.
Below, you'll find out how Mercury retrograde spring 2021 will affect your sex life, based on your zodiac sign.
Source:
Clarisse Monahan, astrologer