9 Muslim Women Who Made A Major Impact On History
They should be household names by now.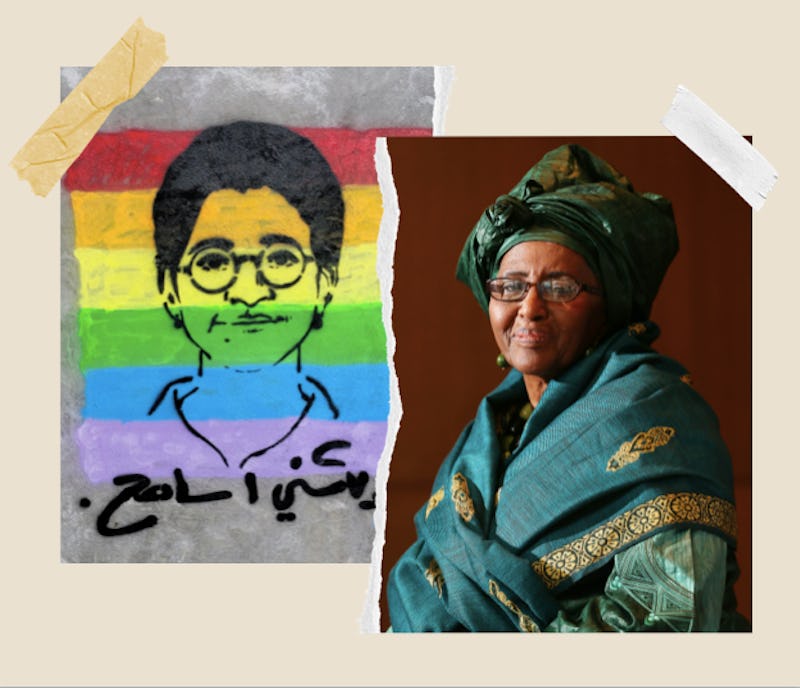 Wikimedia Commons/Getty Images
As a Muslim American woman educated in the U.S. public school system, it took until fifth grade for me to realize that the "history" I was learning about in class didn't have much to do with people who looked like me or shared my beliefs. If I didn't have my parents to educate me or other Muslim women to learn from, I would never have known how much of an impact my fellow Muslim women have made on history.
You may think that today Muslim women are far more visible than they have ever been. She is donning the first Nike hijab on covers of magazines, and she is sitting in Congress, fighting for the rights of those whose voices have long been ignored. But though she may be a more present force now than back when I was in school, there is still so far to go.
Representation isn't a cure-all for oppression, but highlighting the accomplishments of marginalized people can help inspire others to follow in their footsteps. When people learn about Muslim women's world-changing achievements, the stereotypes that Muslim women are subjugated or weak can start to fade away. Here are nine Muslim women in history you probably didn't learn about in school, but you definitely should have.