8 Times Princess Diana Embraced Her Cancer Zodiac Traits
She's literally named after the goddess of the moon.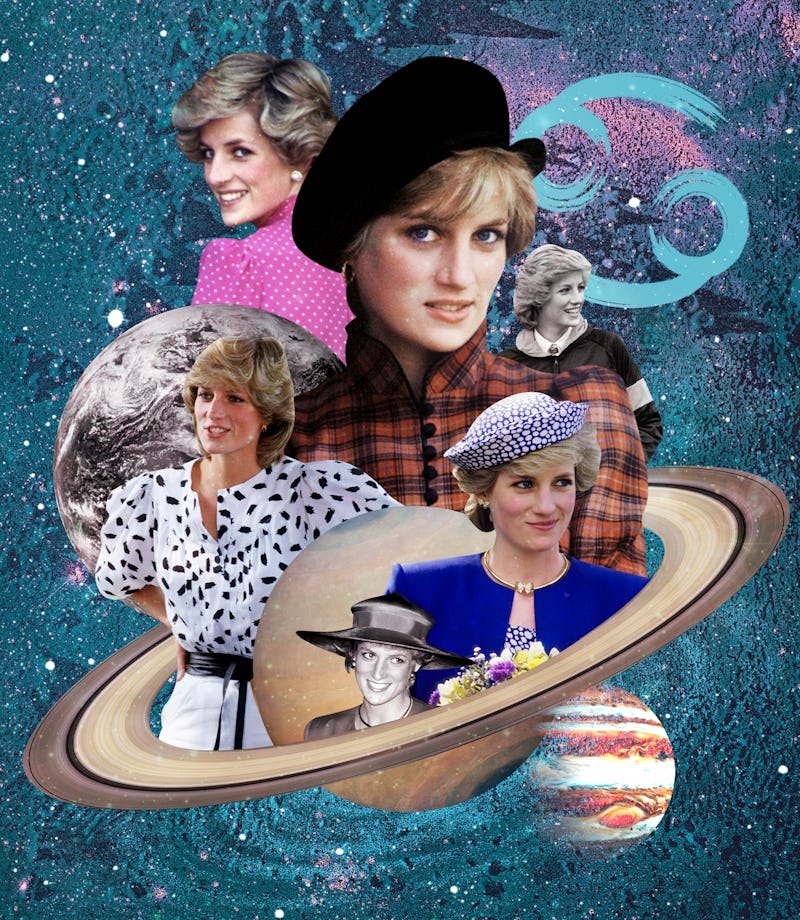 Tim Graham, Anwar Hussein, Science Photo Library, Victor Habbick Visions, Georges De Keerle/Getty Images
Even 25 years after her death, Princess Diana is celebrated as an iconic symbol of compassion, kindness, and altruism. The groundbreaking royal was known for bravely standing up to the royal family, being a dedicated mother (even under public scrutiny), and steadfastly devoting herself to charity work. Her legacy makes sense, given her astrological profile. Born on July 1, 1961, Diana's sun sign was Cancer — and this zodiac archetype aligns perfectly with the compassionate and caring persona that she's internationally known for.
Cancer is one of the water zodiac signs, so these sentimental souls lead with their emotions and have a deep capacity for empathy. While Cancers are certainly sensitive, they're also cardinal signs — which imbues them strong leadership skills and a fierce drive to protect the things that matter to them. As the sign ruled by the moon (aka the planet of moods and vulnerability), these water babies are totally authentic when it comes to acknowledging, validating, and feeling their feelings. As Princess Diana herself said in a 1995 interview with BBC, "I lead from the heart, not the head ... Someone's got to go out there and love people." There's no better way to describe the vibes of Cancer zodiac energy.
Fun fact: Diana happens to be the Roman goddess that rules the moon (aka Cancer's ruling planet), so even the late princess' name is in tune with her sign's energy. Can one be any more of a Cancer?
While not everyone embodies their sun sign in an obvious way, Princess Diana's compassionate Cancerian sparkle shined through in so many things she did and said. Take a look through eight moments when it was obvious that Princess Diana's zodiac sign was Cancer.