43 Small UK Businesses To Buy From This Christmas
As chosen by Bustle UK's writers & editors.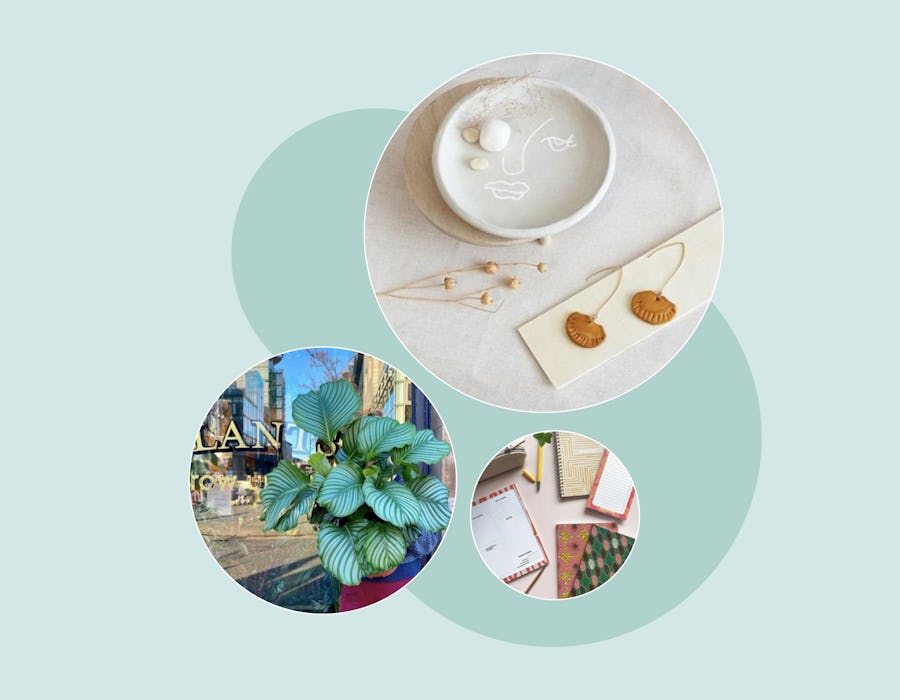 Afton By Palm / Grow Urban / Bonita Ivie
It goes without saying that this year has been tough on everyone, and for small businesses owners more so. Independent, privately-owned brands depend on loyal customer support, and given that the high street and hospitality sectors have been forced to close for much of the year, a lot of them are struggling to cope. One key way to show your support for small brands is to forgo well-known stores and corporations this festive season and put your money into indies. These small UK businesses to buy from this Christmas will be most grateful for your decision to contribute and help keep them going.
Our writers and editors have come together to pick their absolute favourite small businesses, spanning across a variety of regions and sectors. These include small fashion and accessory brands, from underwear favourite Dora Larsen, to hair accessories newbie Tort. The edit also covers cafés and hospitality businesses, which are offering new ways to show your love this Christmas, from vouchers to at-home food goodies. Then there's some great independent art and decor brands like PotYerTitsAwayLuv and Sophie King, which will help you outfit your home in a totally unique way.
Whatever you're looking for this Christmas or whoever you're buying for, make it something from a small business or indie brand, who depend on your support in order to continue to stay open and thrive. Here are our favourites.
This article was originally published on