Starbucks' Pumpkin Spice Latte Is Officially Back In Stores
It's back earlier than ever!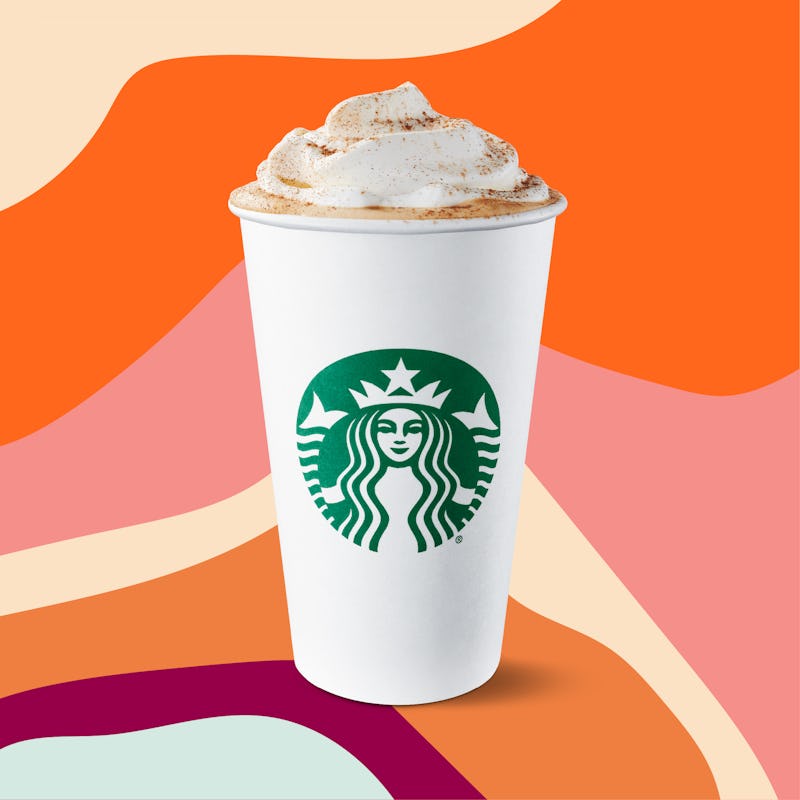 Courtesy of Starbucks
It's every coffee drinker's favorite time of the year: Pumpkin season is almost back at Starbucks. But what if I told you that it's about to get a whole lot better? As in better, I mean the exact return date of everyone's go-to Pumpkin Spice Latte is just under 24 hours away. You can stop worrying and wondering because the Starbucks' Pumpkin Spice Latte will make its epic return on Tuesday, August 24.
If we look at years past — from 2011 to 2017 to be specific — the official return date for the Pumpkin Spice Latte is usually in the first week of September. However, those years also had an early release date that hovered around Aug. 30, with Starbucks bringing back the PSL as early as Aug. 25 in 2020. So, folks, you can be extra excited for the even earlier return this year.
But the fun doesn't stop there: The Pumpkin Cream Brew returns to the menu for a third year in a row. According to Starbucks, since the drinks' debut, it has been sold above an estimated 90 million times. PSL, you may have met your match with this cold brew sweetened with vanilla syrup, and topped with a creamy and delicious cream cold foam and pumpkin spice topping.
Aside from the Pumpkin Spice Latte returning for its 18th year, Starbucks announced the return of pumpkin bakery items, including the Pumpkin Cream Cheese Muffin and Pumpkin Scone. These two additions will be available during the season, alongside the year-round Pumpkin Loaf.
When you put time in perspective, 24 hours doesn't seem like a long wait, but we're talking about PSLs, so the anticipation is pretty intense. To keep your caffeine craze in check until then, Starbucks has a whole lineup of pumpkin-flavored goodies across grocery stores nationwide. Ahead of the PSL's much-anticipated August 24 return, a few fall favorites are back on the shelves and are ready for drinking.
Starbucks released its new Pumpkin Spice Flavored Non-Dairy Creamer, a rich blend of almond milk and oat milk crafted with the coffee chain's signature blend of pumpkin, cinnamon, and nutmeg. The creamer is a perfect addition to any coffee that needs an extra boost of flavor.
Another fun and new addition to grocery stores near you is the Pumpkin Spice Cold Brew Concentrate. This smooth cold brew is now easier than ever for you to make at home. Pumpkin, cinnamon, and nutmeg craft this incredibly delicious fall concentrate.
If the thought of all this pumpkin excites you, you'll be pleased to know that Starbucks has realized a new "digital pumpkin personality test" called the Pumpkin Love O' Meter. After completing the test, you'll find out "just how much of a pumpkin lover [you] really are."
While it's still technically summer, the return of Starbucks Pumpkin Spice Latte and all of its other fall treats means that it's autumn in our heads. All we need now is some sweater weather.
This article was originally published on