These Valentine's Day Gifts For Friends Will Be A Hit Amongst Your Besties
The platonic loves of your life deserve something special, too.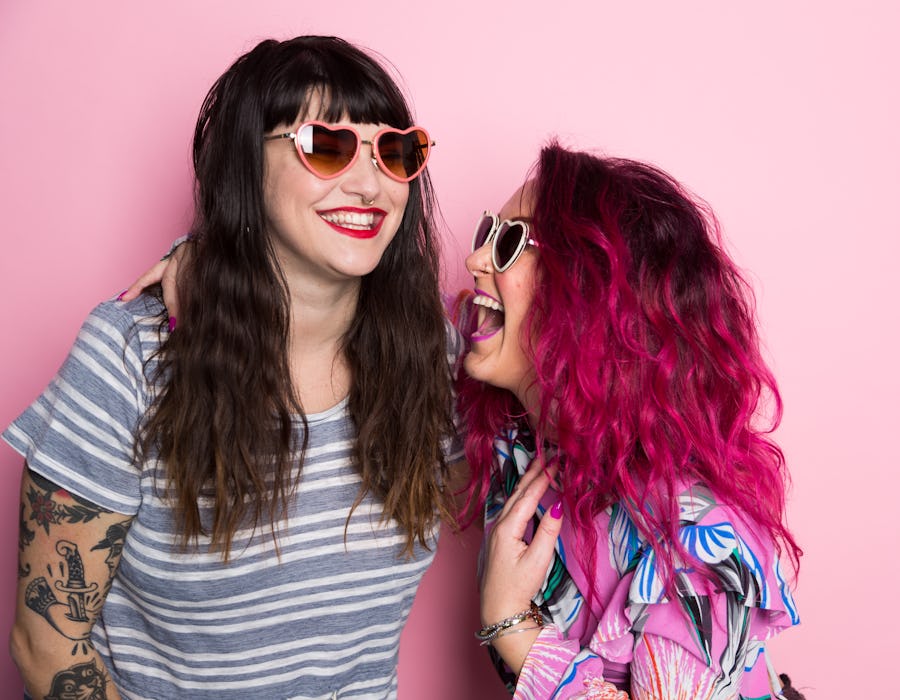 Jessie Casson/DigitalVision/Getty Images
Let's be honest, here: Your closest friends have been there for you through all those dating highs and woes, helped you celebrate your career milestones, offered insightful perspective (even when you didn't want to hear it), and have certainly done their part in keeping your group text chain interesting. So this Valentine's Day, when the whole world is hyper-fixated on all things mushy-gushy, why not honor the platonic loves of your life just as passionately?
The gifts below all celebrate the unbreakable bond between besties. And you don't have to throw down a huge chunk of change on a present for your pals, either. Even the smallest token will show them just how much their friendship means to you. (Also, a handwritten card goes a really long way!)
When choosing the perfect Valentine's Day gift for your friend, simply aim for something that you know they'd appreciate — be it a beautiful journal, a trendy piece of jewelry, a gorgeous candle, or a luxe bottle of perfume. After all, you really do know them best.
Below, find 13 Valentine's Day gifts for friends that'll have your bestie feeling downright lucky that they you as their BFF. (Well, even luckier than usual, that is.)
Bustle Shop is Bustle's shoppable guide to editor-approved buys in fashion, beauty, wellness, and lifestyle. We may receive a portion of sales if you purchase a product through a link in this article.
Bustle Shop brings you the editor-approved buys we can't get enough of and think you'll adore, too. Best of all, you can shop all of the products above directly on this page without visiting multiple retailers. Simply click on an item to learn more, choose your size or favorite color (if applicable), and then hit "add to cart." When you're done, you can click over to your cart in the top right corner of your screen to purchase all your stellar selects at once. How easy is that?
Questions about shipping, returns, or your order in general? Click here for more information.
Explore more of Bustle Shop (and our fashion, beauty, and lifestyle must-haves) here.