Here's What Valentine's Day 2022 Has In Score For Each Zodiac Sign
One thing's for sure, it promises to be better than last year.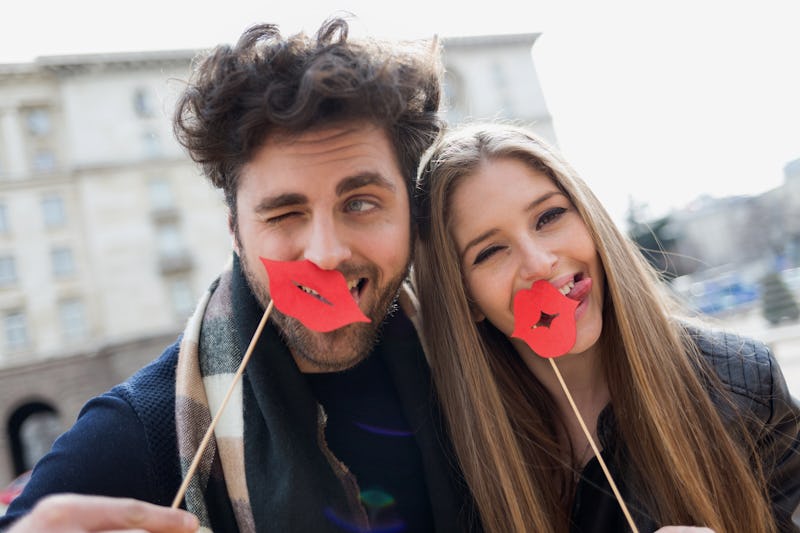 Mixmike/E+/Getty Images
The world may not be exactly where we thought it would be this time last year, but that doesn't mean Valentine's Day won't be enjoyable. In fact, astrologer Clarisse Monahan tells Bustle that Valentine's Day this year is going to be a lot nicer than last year. Whether you're single or in a relationship, your Valentine's Day 2022 love life horoscope has everything you can look forward to this year.
In 2021, we had several planets in Aquarius, which is known for being independent, cold, and emotionally detached. You may have opted to spend the day practicing self-care, or you may have chosen to celebrate with friends than a romantic partner.
If you're looking for romance, the energies in 2022 are a lot better for that. "This year, we are given an earthy Valentines full of sensual pleasures and delights," Monahan says. "We even have Mars kissing Venus in the sky with a beautiful conjunction, and this emphasizes a raw, primal, and highly sexed energy for the day. Additionally, the moon is holding court in showy and fun Leo, and is out of sight from Saturn, the 'Strict Daddy' of the zodiac."
In short, this year is going to be full of romance and sexy fun. If you're wondering what's in store for you, here's your Valentine's Day 2022 love life horoscope, according to Monahan.
Source
Clarisse Monahan, astrologer