The Zodiac Sign You Should Avoid Dating During Quarantine
The stars shouldn't dictate your love life, but they sure can help.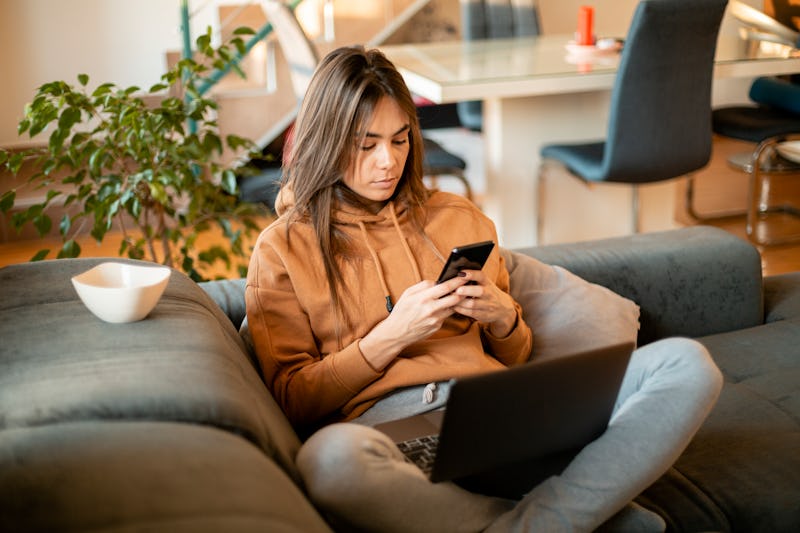 Ivan Pantic/E+/Getty Images
Wouldn't it be great if dating apps could tell you whether the person you're thinking of swiping right on is going to be worth your time? With the help of astrology, you might actually be able to tell who's going to be more trouble than they're worth. If you're looking for love while social distancing, your zodiac sign can provide a bit of insight into what type of person you should avoid dating during quarantine.
For example, astrologer Clarisse Monahan tells Bustle that Geminis tend to be attracted to people who are good with words because their sign rules the third house in astrology, which is all about communication. Someone who doesn't have good "sext-wit," or weak wordplay game, is more likely to bore them and turn them off.
If you're a sign who's interested in finding an emotional connection during quarantine, you may want to avoid Aquarius or Virgo. According to Monahan, these two analytical signs may be a little too cool and detached for you. They're great conversationalists and make great friends. But if you're looking for romance, you might want to keep your options open.
Of course, it's important to remember that you should never let astrology dictate your life, especially when it comes to love. But the stars can still help guide your decisions. So, here's the type of person you should avoid dating during quarantine, based on your zodiac sign.