An Astrologer Reveals The 3 Zodiac Signs Most Attracted To Capricorn
Capricorns are not all corner offices and board meetings.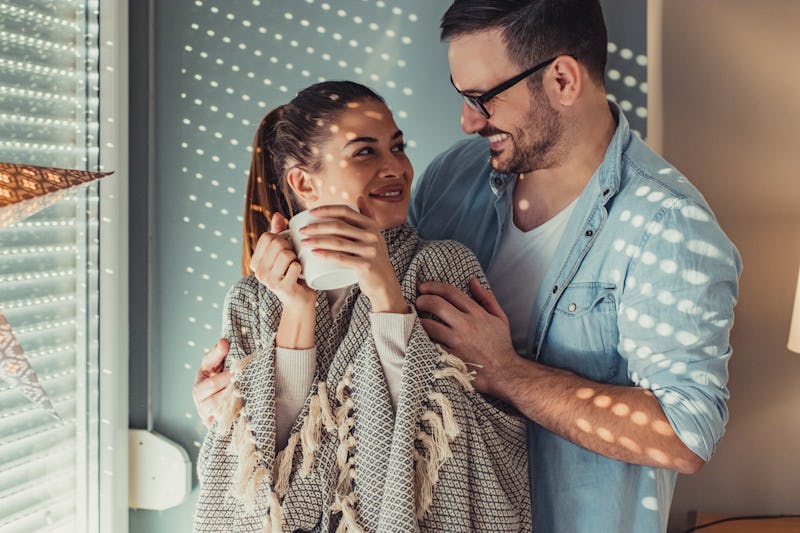 blackCAT/E+/Getty Images
Ambitious, intelligent, successful, and sophisticated are all words to describe you, Capricorn. Thanks to your ruling planet, Saturn, the planet of responsibility, hard work, and restrictions, you have a bit of a reputation for being the "serious one" among the 12. While it's true that you are practical and reliable, you're also one of the funniest signs in the zodiac. Naughty jokes, black comedy, and sarcasm are your specialty. There's a lot to love about the goat of the zodiac, and the three zodiac signs most attracted to Capricorn know this more than anyone else.
"Anyone wanting to be in a power couple will immediately recognize you as their missing successful half," Kristina Semos, astrologer and owner of AstroOils, tells Bustle. "Your goal-oriented sign is as ambitious as they come, and anyone who values the quality of their arm candy will be drawn to you."
In general, Capricorns are known for being very traditional, level-headed, and earthy. However, they're not "all corner offices and board meetings," Semos says. Whenever the goat chooses to let their guard down with someone special, their sensuality is a force to be reckoned with. They have a take-charge attitude and like to lead. Since Capricorn rules the passage of time, their comedic timing is always on point.
Since you're a stickler for the rules, you're an incompatible zodiac match for more spontaneous signs. However, Semos says the following three zodiac signs find you simply irresistible.