Be Careful When Telling These 3 Zodiac Signs Your Biggest Secrets
On the plus side, they always have the best dirt to send to the group chat.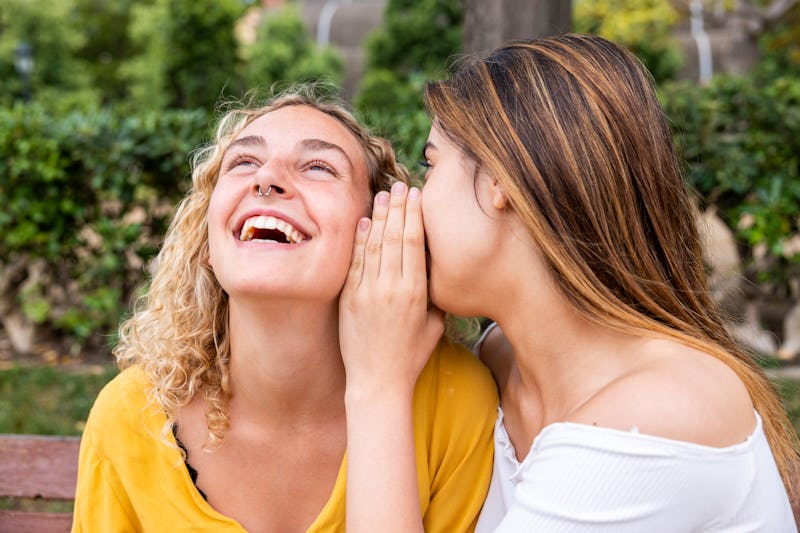 Westend61/Westend61/Getty Images
We all have that one friend we can't share any secrets with because they wouldn't be able to keep their lips sealed. This aspect of their personality doesn't make us love them any less, it just makes us keep our secrets a little bit closer. But if your bestie has spilled one too many of your secrets, it may not be entirely their fault because according to astrologer Brandyn Lee, the biggest gossips often have one of these three zodiac signs in their chart, which makes it a lot harder for them to keep a secret.
From surprise parties to hookups on the DL, there are just some secrets we can't tell our best friend without the whole world finding out. Most of the time their desire to gossip doesn't come from a malicious place, especially if they're one of these three signs. Astrologer Brandyn Lee (aka @brandynlee1 on TikTok) shares which members of the zodiac are most likely to spill the tea, though it's important to keep in mind that this doesn't apply to everyone. So the next time you meet one of these signs, don't worry about vetting them based on their zodiac — but maybe don't share your whole life's story right away, either.
Source:
Brandyn Lee, astrologer and TikTok creator