3 Zodiac Signs Cancer Is Most Likely To Marry
This crab wants a well-balanced relationship.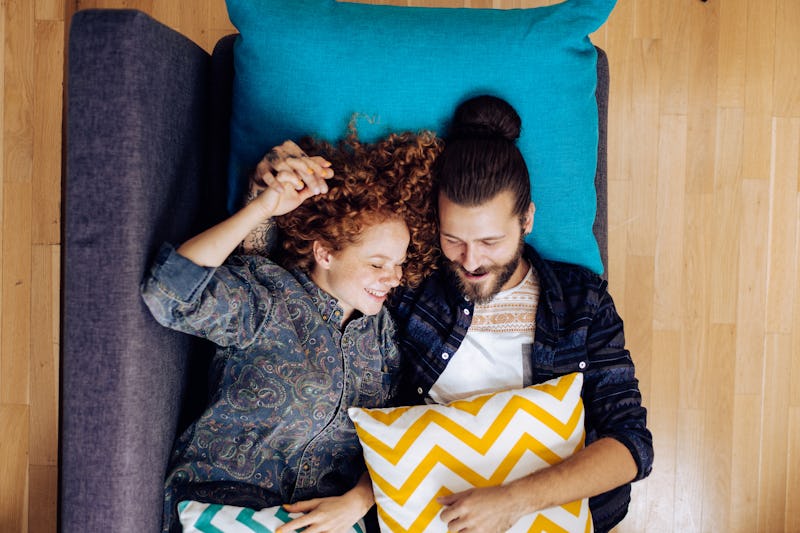 MixMedia/E+/Getty Images
Out of all the signs in the zodiac, Cancer is the one who's most likely to get married. After all, your sign rules the fourth house of home and family, so finding that special someone to grow old with is up there on your priority list. According to an astrologer, there are three zodiac signs that Cancer is most likely to marry — and you may want to keep your eye out for an earth sign.
"Cancer is all in for marriage, especially to promote family," Philip Young, Ph.D., astrologer and spiritual advisor at AskAstrology, tells Bustle. "This sign is not afraid of commitment and will rather demand or expect it. To love and be loved by a Cancer individual is to embrace long-term commitment."
The perfect partner for Cancer is someone who loves taking care of their family, including extended family members and close friends. "If the Cancer individual is the provider or an equal financial partner, then they will want a partner who really takes care of the home and family emotionally and practically," Young says. If Cancer is the caretaker, all they'll want is to be respected, honored, and appreciated by their partner in return.
Cancer wants to have a well-balanced relationship where each partner's strengths complement the other's. Out of all the zodiac signs, the more stable, grounded, and practical earth signs can give the sensitive and emotional Cancer the type of dynamic they're looking for in a relationship. So, here are the three zodiac signs Cancer is most likely to marry, according to Young.