These 3 Signs Drink The Most Water, According To An Astrologer
They're always carrying their emotional support water bottle with them.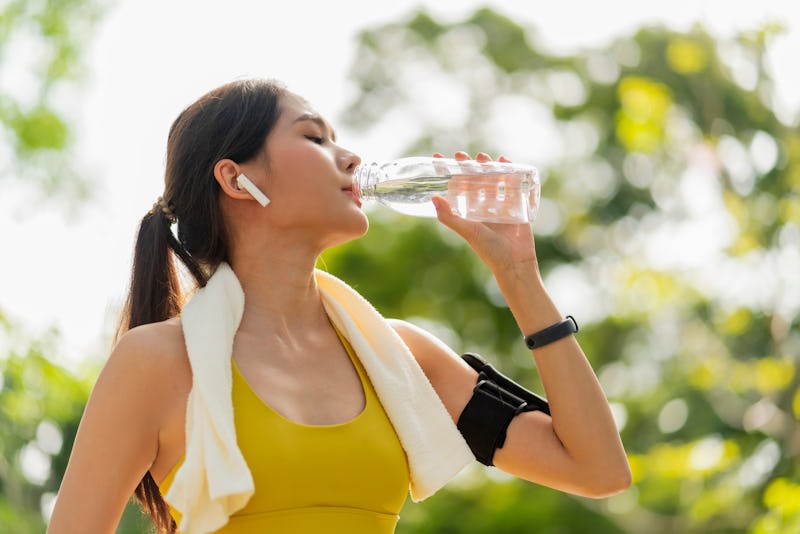 Shutterstock
Everyone knows that one person who doesn't play around when it comes to hydration. From always ordering a water with their cocktail, to bringing a water bottle with them wherever they go, they do whatever they can to make sure they're never parched. Maybe it's because they actually like the taste of water, or maybe it has something to do with their zodiac sign. In fact, there are three signs in particular that are prone to drinking the most water, so if you have a hydration obsession, you might want to check your birth chart.
Drinking water is a necessity for all of us (including those who actively hate the stuff), but these signs don't need a cute water bottle to encourage them to quench their thirst. According to astrologer Brilla Samay, water and fire signs share a love of drinking water, despite the fact that they often don't have a lot in common. For these three members of the zodiac, drinking water is crucial for either keeping up with their active lifestyles or re-centering themselves by connecting to their sign, per the astrologer.
Source:
Brilla Samay, astrologer, mentor, and spiritual advisor