Travel Experts Tell Us Where They Vacation During The Winter Holidays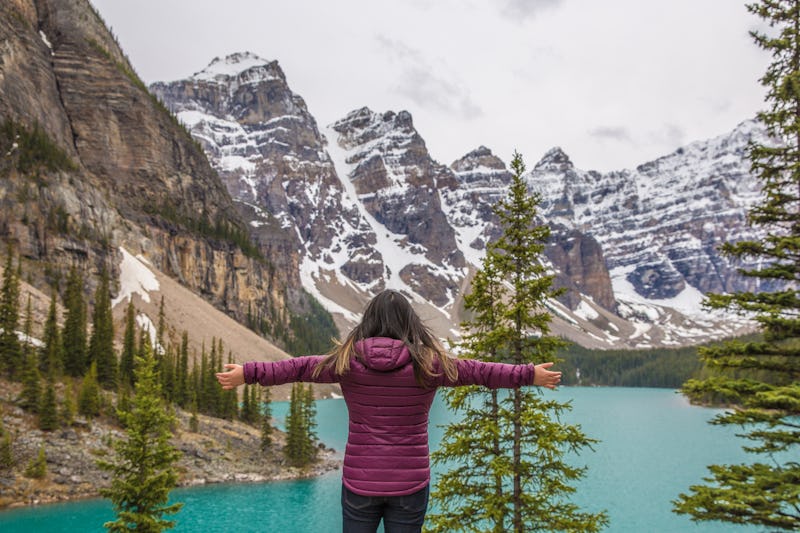 Shutterstock
While some people love vacationing in the summer, others prefer going away when it gets colder and seek out somehwere to travel in December for an early winter getaway. After all, not only will it probably be cheaper since you won't be traveling during peak beach-weather season, but you could also spend time enjoying your favorite winter activities, from ice skating to skiing, in a picturesque winter setting. Hot chocolate while sitting in front of a wood-burning fire, anyone?
Christie Hudson, senior public relations manager, Brand Expedia North America, tells Bustle that although "shoulder seasons" are a great time to get deals — they're the period of time that occurs during late spring (mid-April through May) and early fall (September–early November) — you can also get deals during other months. "For many popular destinations, another time of year to find affordable rates is January and February," she says. "This is because demand and prices decrease since many people are still recovering from the holidays and are home instead of traveling." Hudson says this is true for places like London and Paris, among others.
So if you know you want to go somewhere wintery, but are not sure where, below, travel experts chime in with their favorite winter getaway destinations — so you may want to dig out your down coat and start packing.