11 Fascinating Things It Means If You Need More Than 8 Hours Of Sleep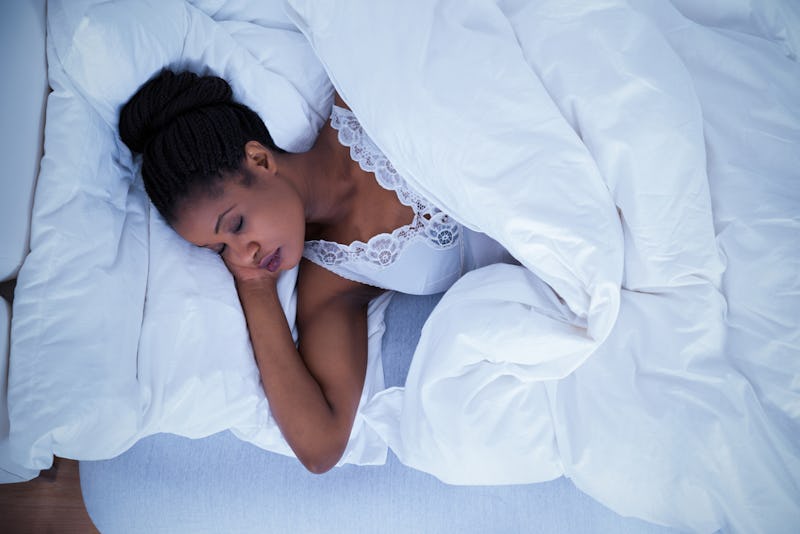 Andrey_Popov/Shutterstock
There are many things it could mean if you need more than eight hours of sleep per night. In some instances, snoozing the day away could be a sign of a health issue, such as an underlying infection or a mental health concern — which could keep you in bed past the typical sleeping times. But those aren't the only things that could lead to an increased need for sleep.
"Doctors recommend that all adults get between seven and nine hours of sleep on a nightly basis," Bill Fish, certified sleep science coach and co-founder of Tuck, tells Bustle "That variance depends on each individual, but if you aren't getting at least seven hours of sleep, you are considered sleep deprived. That said, there are also times that we might need more sleep than our normal routine."
If you have a cold, for instance, you're going to need more sleep than usual as you recover. And the same may be true if you're going through a difficult time in life, experiencing depression, if you've been exercising more than usual, and so on. It's important to listen to your body, and get the rest you need. But it's also a good idea to let a doctor know if you can't get out of bed, or if you don't feel well-rested.
Read on below for some possible reasons why you need more than the recommended eight hours of sleep per night, according to experts.