These 'Westworld' Fan Theories About The Man In Black Anticipate Another Wild Twist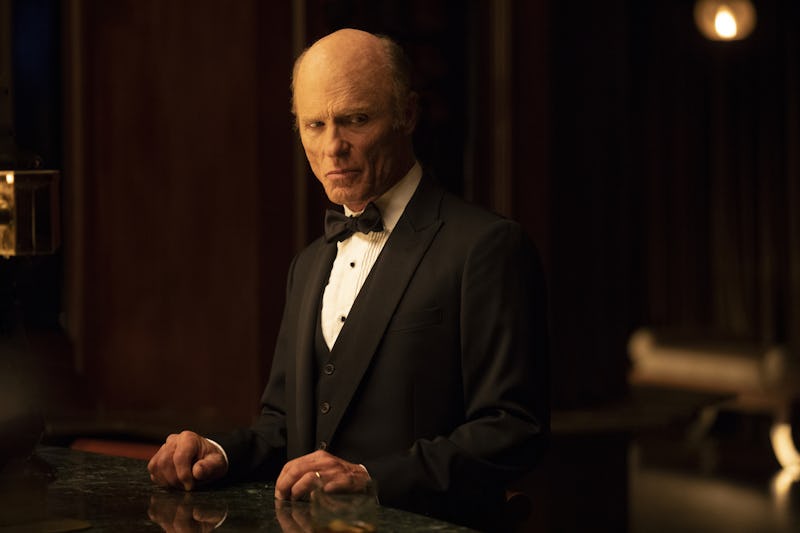 John P. Johnson/HBO
In Season 1 of Westworld, the character of William was responsible for one of the show's biggest twists. The penultimate Season 2 episode, "Vanishing Point," looks like it will feature his backstory, so there's a very good reason for fans to be thinking of their best Westworld William theories again. While some audience members might have seen it coming, others were shocked to discover in Season 1 that William (Jimmi Simpson) was the younger version of the Man in Black (Ed Harris). Because of that major reveal, it would be slightly surprising if the HBO show made William the focus of another shocker again. But the June 17 episode seems to deal with the death of William's wife, so Westworld certainly isn't done with him yet. Spoilers through Season 2, 8.
Westworld Season 2 already took William theorists for a little ride when the show introduced viewers to the character Grace, only to reveal that she's actually William's daughter Emily. The payoff for this twist happened fairly quickly in Westworld terms, and the pacing was appreciated. But that doesn't mean that the series couldn't be taking its time with another big reveal about this cryptic character. After all, with both Simpson and Harris playing him in different timelines, it can be hard to keep track of this Delos executive.
William references "this thing in me" during the "Vanishing Point" preview after his wife Juliet (portrayed by Sela Ward in her older years) asks him to tell her "one true thing." With a preview like that, it's impossible not to theorize about William, so here are some of the top conjectures about him as Season 2 comes to a close.