11 Millennial Pink Accessories You Need For The Beach This Summer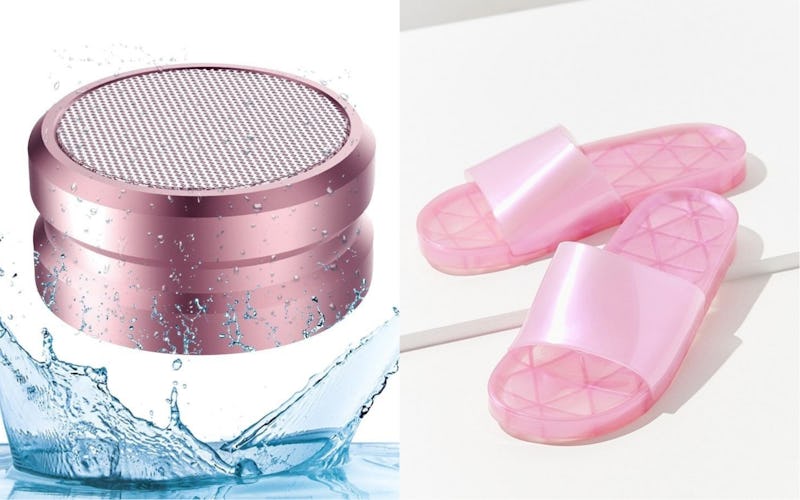 Courtesy of Brands
Getting out and having fun in the sun is something those of us stuck in seasonal climates have been looking forward to all year, and now that summer is here, it's officially the season of glorious pool trips and sun bathing galore. If you want to do your lounging by a natural, un-chlorinated body of water, then I'd imagine a beach trip is in the works for you. And if you want to do that beach lounging as millennial-style as possible, then I'd imagine finding the prettiest millennial pink beach accessories is exactly where your head's at.
Say hello to the millennial pink things you need for the beach this summer. We already know we love the color made famous by Tumblr (a color that, according to science, we were all kind of bound to be obsessed with anyway). And frankly, the longer the trend goes on, the more we all seem to be leaning into it. Millennial pink is definitely here to stay. There are even countless foods that are utilizing the color, so it's no surprise that there's an abundance of occasion-specific gear to also meet your millennial pink urges.
You don't need a holiday to celebrate millennial pink, though. All you need is a desire to go do something fun, and there you have it. Read on to find out some millennial pink options for your next beach trip.