These New Films Coming To Netflix Will Have You Hunting For An Excuse To Stay In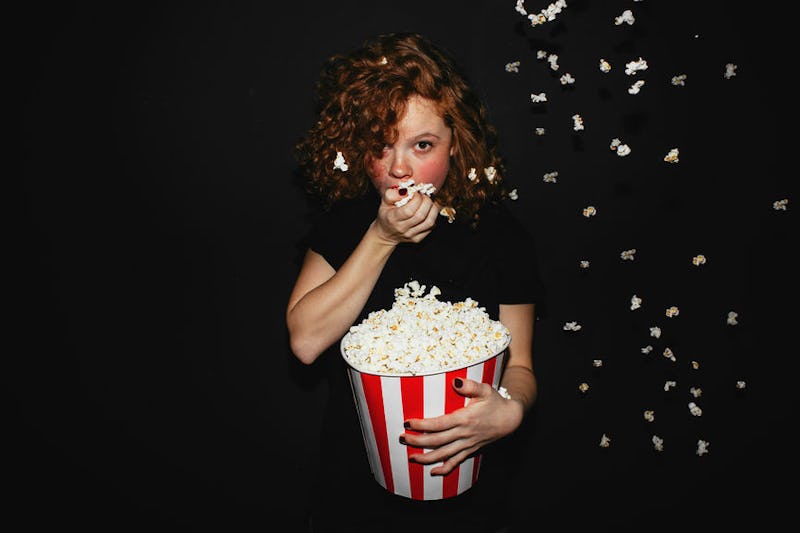 Studio Firma/Stocksy
With this insane heatwave still blazing, there is a lot to be said for staying in the cooler and more shady safety of your own home. It's gotten so hot that literally nobody would judge you for staying inside in your pants watching telly (and nor should they ever judge you for that). But maybe you have already rinsed your Netflix account? Well, if you have, good news is that there are lots of new films coming to Netflix this August Thank goodness, I hear y'all squeal.
I'm pleased to report that Netflix has its usual blend of classics, oldies, newbies, guilty pleasures, and ones you could watch a thousand times over on the menu. This means that I for one will be one happy (if incredibly sweaty) bunny this August. Who's with me?
Oh. Did someone say stick your phone on do not disturb and get some very much needed you time? Yep, it was me. Do it immediately because the latest selection of cinematic delights is going to make sure that this August is going to be pretty awesome for nights in. So all you need now is some extra cold drinks, a fan, a TV/laptop/tablet, and some peace and quiet to get down with the movies.
Here are my top picks of the new films coming to Netflix in August. Enjoy.