11 Powerful Graphic Novels For Black History Month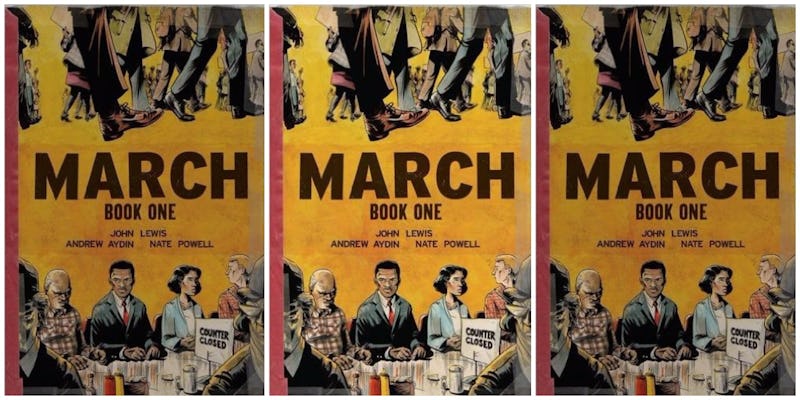 Every winter for the last 91 years, February has been known as a time to celebrate black Americans, first during a week-long event, and later, a month-long commemoration. While there are a million ways to honor the annual celebration, from watching inspiring documentaries about the Civil Rights movement or listening to the moving words of Dr. Martin Luther King, Jr., you can't go wrong with reading graphic novels for Black History Month. It's a fun, immersive, and beautiful way to learn about and recognize the accomplishments of black Americans throughout time, and it just might change the way you see history.
When you think about history, you probably think about academic writing, scholarly articles, and that mean teacher you had in elementary school (trust me, we all had one). But history is so much more than what we learn in K-12, and that is especially true when it comes to black history. The true stories of black Americans are far too often overlooked and neglected, even left out of the history books entirely. But February, Black History Month, is a chance to change that by not just simply celebrating, but educating, yourself about the incredible accomplishments of Black Americans across the country, and throughout time.
As part of your own self-guided celebration this year, make sure you check out some of these beautiful and powerful graphic novels for Black History Month. You will never see it the same way again.