Why Randall's Political Campaign On 'This Is Us' Was Always An Awful Idea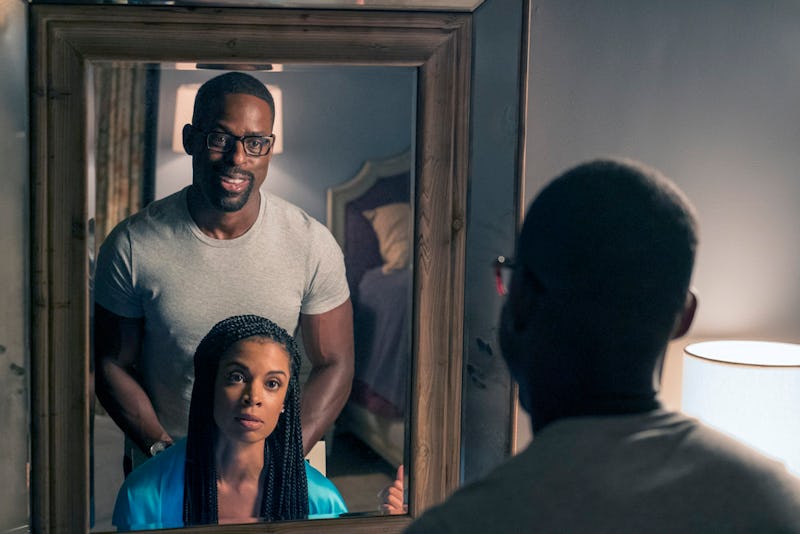 Ron Batzdorff/NBC
As the first part of This Is Us Season 3 winds down, the Big Three are each going on their own journey. Kevin is searching for Jack's past in Vietnam, Kate is finally pregnant through IVF, and Randall ... well, Randall is running for city council in Philadelphia. Randall's campaign on This Is Us has been taking up a decent portion of this season. But you might be struggling to accept Randall's slightly random political aspirations — especially as they are taking place in a city he doesn't live in.
For the midseason finale on Nov. 27, Randall is going to face off with opposing candidate Solomon Brown in a debate, so this storyline isn't over. If you're not feeling "Randall Pearson for City Council," you're far from alone because his campaign really doesn't make much sense. And it's starting to mess with his relationship with his family.
Randall's journey to Philadelphia's City Council started in "A Philadelphia Story" when he saw that the neighborhood surrounding the apartment complex he bought was struggling. But his yearning to help out has, with Pearson predictability, grown into the giant gesture of running to represent Philadelphia's 12th District. While there is most likely a bigger plot reason for Randall doing this — like, maybe the strain will pull the beloved couple of Beth and Randall apart? or it will cause him to have another emotional break? — Randall's political career is also taking its toll on some viewers. And that's for a very good reason as the following list highlights.