11 Shocking Statistics That Sum Up Trump's "Zero Tolerance" Immigration Policy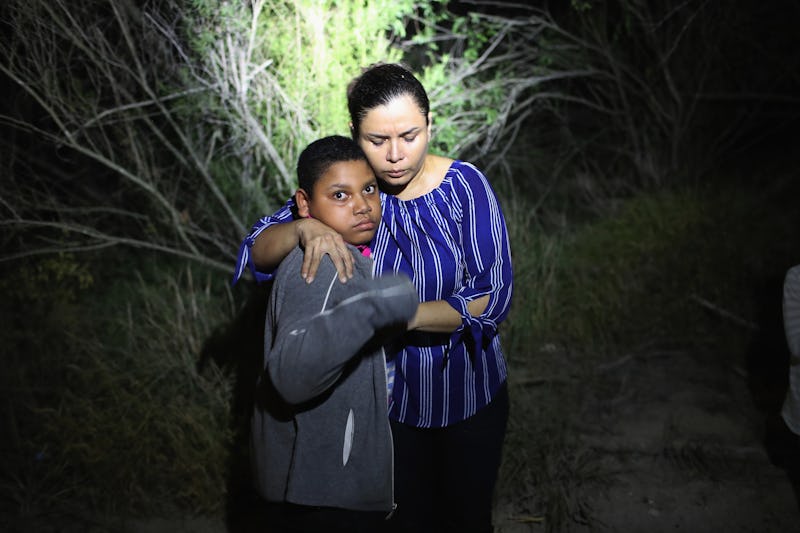 John Moore/Getty Images News/Getty Images
Criticism of the Trump administration's "zero tolerance" immigration policy came to a head this month after Attorney General Jeff Sessions argued that families caught illegally crossing the border must be separated in order to uphold the law. This latest push to separate children from their parents drew harsh words not only from immigration advocates, but also from other conservatives who don't typically speak out against the president. Cracking down on illegal immigration was always a pillar of President Trump's agenda, but these statistics on Trump's immigration policy highlight the alarming effects of the his administration's orders.
"I live in a border state. I appreciate the need to enforce and protect our international boundaries, but this zero-tolerance policy is cruel. It is immoral. And it breaks my heart," former First Lady Laura Bush wrote in a Washington Post op-ed published on Sunday.
Trump's immigration policy reaches far beyond separating children from their parents at the border. His administration has also worked to prosecute more immigrants who illegally enter the country, arrest more immigrants who already live in the United States, and limit how many people can be granted asylum and refugee status in the country. Looking at the numbers, it's clear Trump's immigration policies have had a huge impact on those trying to start a life in the United States.