11 Surprising Mistakes People Make After Sex — And How To Fix Them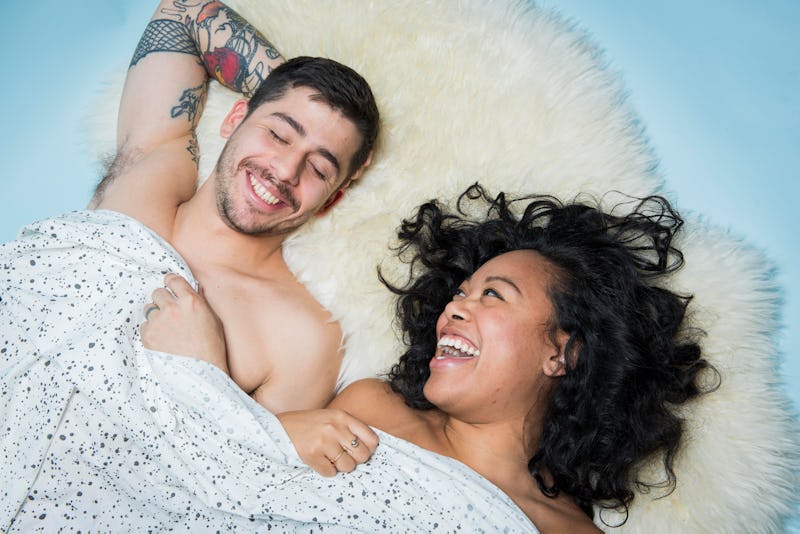 BDG Media, Inc.
Whatever you prefer to do after sex is entirely up to you. You can snuggle with your partner, get up and leave, or flip on Netflix and continue whatever show you were halfway through when you started making out. But when it comes to physical and mental health, there are several after sex mistakes that can have a pretty big impact on your body and your relationship, and are thus worth staying away from if possible.
By knowing what these mistakes are — and how to fix them — you can maintain your health, and make the most of those post-sex moments. "Taking care of yourself after sex is so important for your body and mind," Dr. Rashmi Kudesia Pabari, a Health Advisor for HealthyWomen, tells Bustle. "Taking the time to establish healthy habits ensures that you can have the best possible communication and intimacy with your sexual partner, discuss things that were great or bothersome, and maintain your gynecologic health."
And, if you're having sex with someone you'd consider a partner, the moments afterward can offer the perfect opportunity to bond. By lingering in bed, for example, "it makes the most of the hormone rush of oxytocin (often referred to as the 'bonding hormone') that women generally experience after sex," Pabari says. Here are a few common mistakes people make after sex, according to experts, as well as how to fix them.