These Theories About Ro's Fate On 'Jane The Virgin' Are Way More Dramatic Than He Is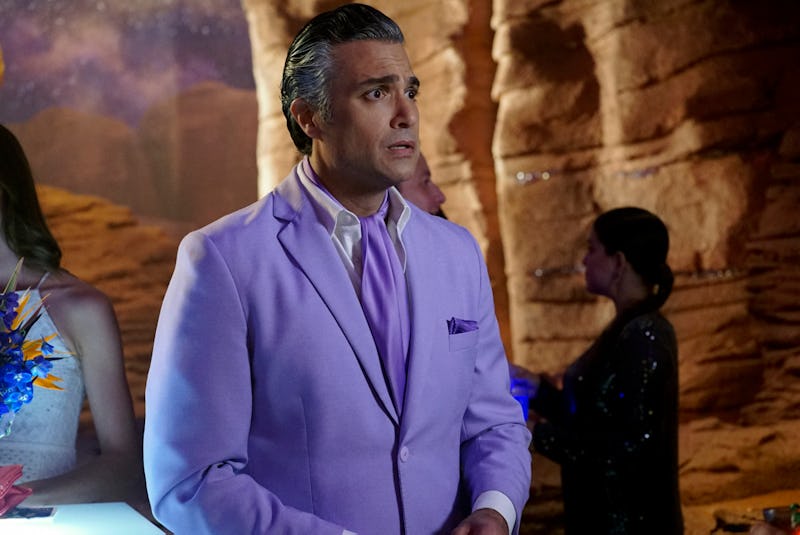 Kevin Estrada/The CW
It's always another beautiful day to be Rogelio. But that wasn't the case in "Chapter 95" when he had a stress-induced lone atrial fibrillation. This health incident understandably had fans are concerned about Rogelio's fate in Jane the Virgin. Rogelio de la Vega has provided some delightful levity over the course of Jane the Virgin with his absurd antics and incredible levels of narcissism. But he also has one of the biggest hearts of any character on the show. And while his ticker isn't running great as the series comes to an end, these theories show how Rogelio must live on.
Rogelio is a character that would be kind of perfect to kill off in the sense that's he not entirely pivotal to the main story, but he's so beloved that it would absolutely devastate the characters and audience alike. Which means the possibility of Rogelio's death must be included in a roundup of theories about his fate. Yet, there are also lots of more hopeful places his story could go. After all, he has evolved so much over the years, he seems worthy of a happy ending. And his daughter Baby would never really know her father if he were to die now.
So, along with a requisite death theory, here are some ways that Rogelio's time on Jane the Virgin will finish when the show ends on July 31.