11 Things It's Not OK For Your Partner To Expect From You, According To Experts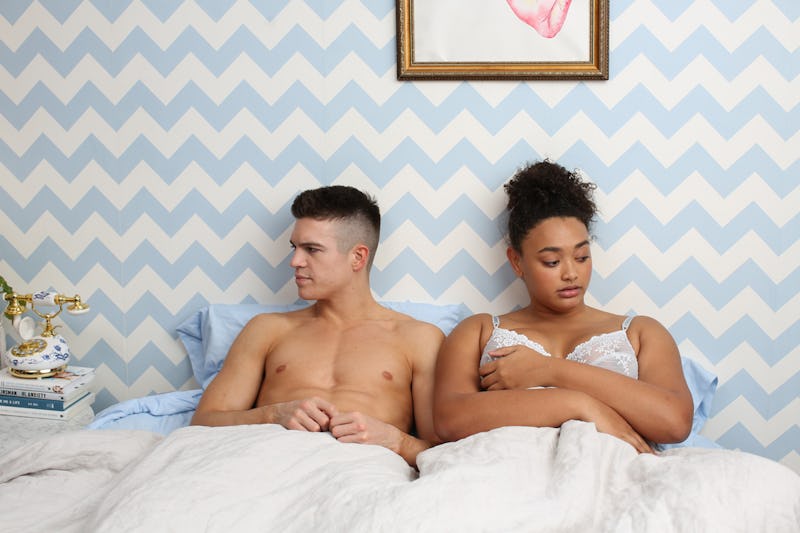 Ashley Batz/Bustle
Everyone has different expectations when it comes to relationships, but there are certain behaviors that are unacceptable, no matter how comfortable you are with someone. To have a healthy relationship, there are a number of things it's not OK for your partner to ask of you. Knowing where to draw the line when it comes to behaviors can help ensure that your relationship is as healthy as possible for both partners rather than filled with potentially toxic interactions or unbalanced expectations.
"Knowing how to set appropriate boundaries can make the difference in whether or not your relationship succeeds," couples psychotherapist Tina B. Tessina, Ph.D. tells Bustle. "The topic frequently comes up in my counseling office, and most people think boundaries are set by telling the other person what the limits are. But boundaries are really something you must create within yourself. Having the confidence to say 'no' to another is one important aspect of creating boundaries, but it begins by knowing what you do and don't want."
Sometimes, the line between acceptable and not in a relationship can feel blurry, especially if you are having trouble distinguishing if it's something you want, or your partner wants. Here are 11 things it's never OK for your partner to expect from you, according to experts.
This article was originally published on