12 '90s Inspired Valentine's Day Gifts To Give To Your Nostalgic Baes This Year
Etsy
Valentine's Day is nearly upon us and that means one thing: you must buy for your sweetheart a '90s inspired Valentine's Day gift. Although it doesn't have to be your sweetheart if you don't have one (or even if you do, maybe you want to spread the love!), it can be for anyone you love, maybe a family member or a Galentine or hell, even yourself! After all, if we're going to make Valentine's Day a holiday that's actually about love (and not just the antiquated idea that only people in relationships are worth of celebration) then giving gifts shouldn't be restricted. If you happen to know a '90s child, then Valentine's Day is another perfect holiday for reminding them why the '90s was awesome. And if you don't know a '90s child, give anyone a present from the '90s — it won't disappoint them (unless it's a really niche, "in" joke, see below).
The '90s gave us some of our most iconic couples, from Ross and Rachel to Jack and Rose. It gave us our most loved Galentines, from Monica, Rachel and Phoebe, to Romy and Michelle, Cher and Dionne and Kate and Naomi. It was a time when love and friendship were made and kept in earnest, and grand proclamations were sincere. Embrace the spirit of the '90s this Valentine's Day and give the gift of a '90s inspired gift to the one or ones you love.
1. Coupons: The Gift That Keeps On Giving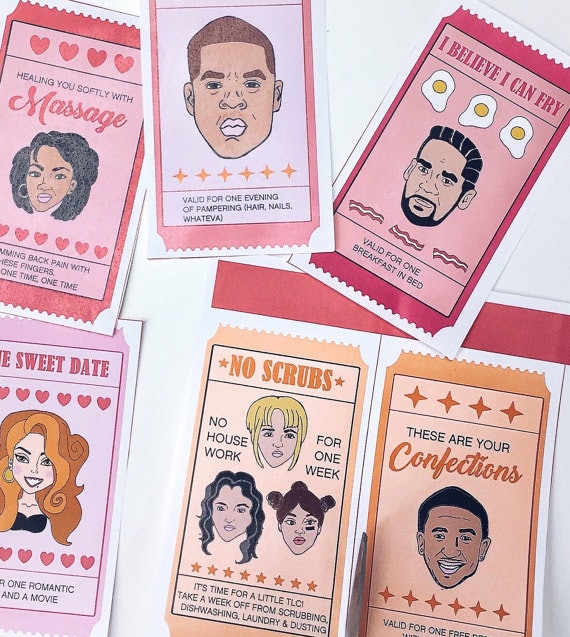 What better way to tell someone you care than to give them cute coupons for things like massages and doing their share of the house work with their favorite '90s artists on them, plus puns galore? Probably nothing.
Printable Throwback Coupon Book, $4.49, Etsy.com
2. A Card With An Adorable Reference That Only '90s Kids Will Get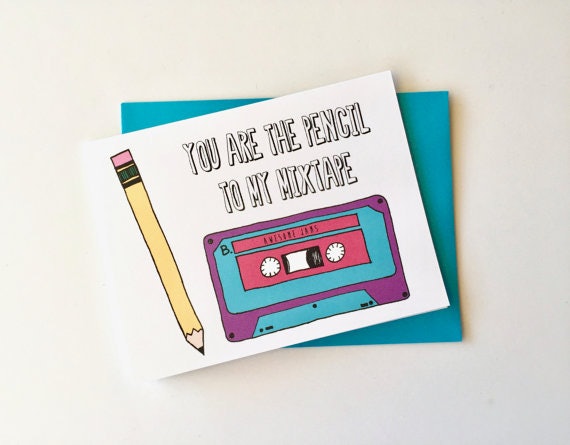 Every '90s kid knows how important the pencil was to the tape. The tape, it seems, could not even exist without the pencil.
Mix Tape Card, $4.25, Etsy.com
3. Something That Says "We're Ross And Rachel"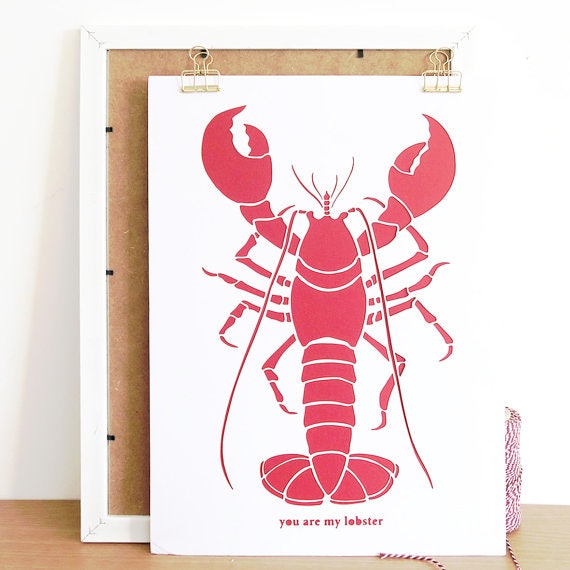 Ross and Rachel were every '90s kids dream couple. They were always on a collision course for one another, and we all now know that making someone your lobster is serious, serious business.
You're My Lobster Wall Art, $30.87, Etsy.com
4. A Retro Style Camera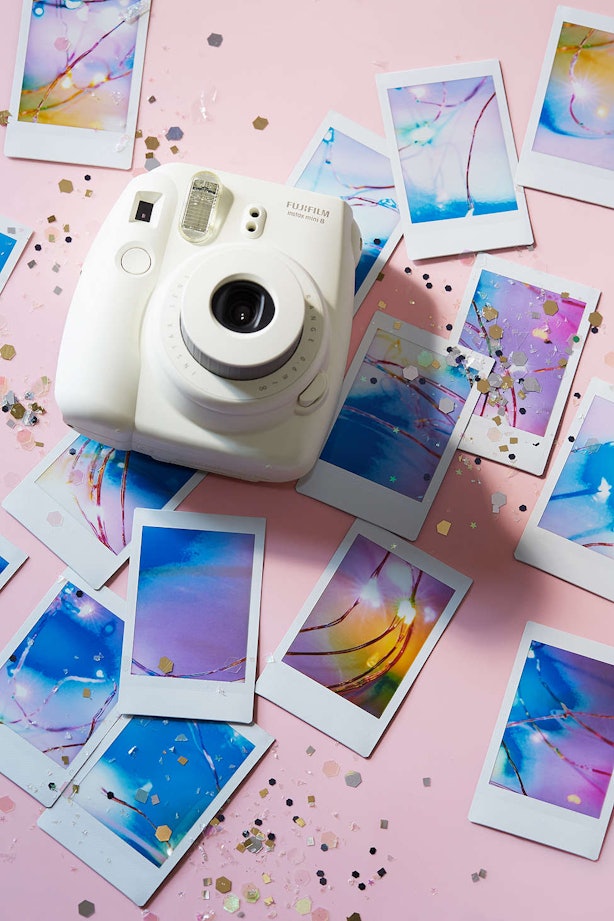 In the '90s, we printed our photos. Give your Valentine the gift of a photo collage on a Polaroid throwback.
Fujifilm Instax Mini 8 Instant Camera, $70, UrbanOutfitters.com
5. A Pair Of Calvins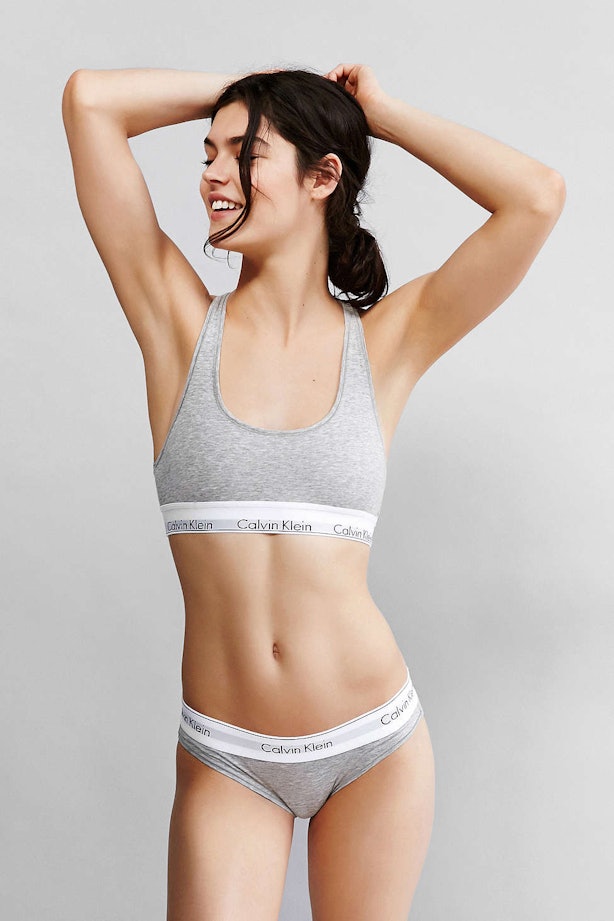 Calvin Klein might be having a renaissance now, but Kendall Jenner was barely a bub when Kate Moss was rocking Calvin's through the '90s. If they're for your lover, they're sexy as hell too, so it's a present for you both.
Calvin Klein Modern Cotton Bikini, $20, UrbanOutfitters.com
6. A Candle To Burn In Your Romantic Moments
Maybe Valentine's Day is going to get sexy. I don't know your life. I do know that everyone needs a '90s Leonardo DiCaprio prayer candle, though.
Saint Leo Prayer Candle, $23.15, Etsy.com
7. A Really, Really, Really "In" Joke Gift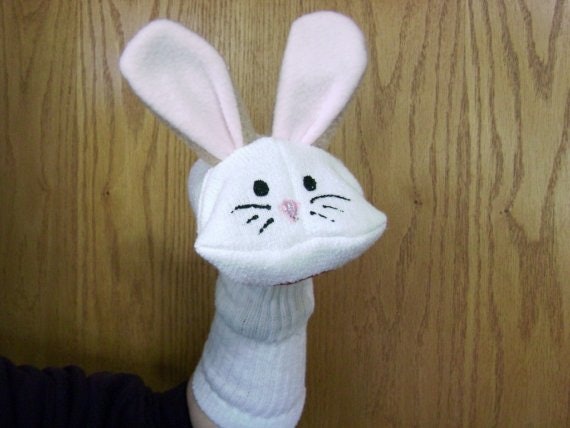 We all act like we wanted to be Ross and Rachel but really it was all about Monica and Chandler. If your Valentine is a real '90s child, they'll get the joke (it's a pretty cute joke).
Bunny Sock Puppet, $4.95, Etsy.com
8. Angsty Teen Approved Room Decor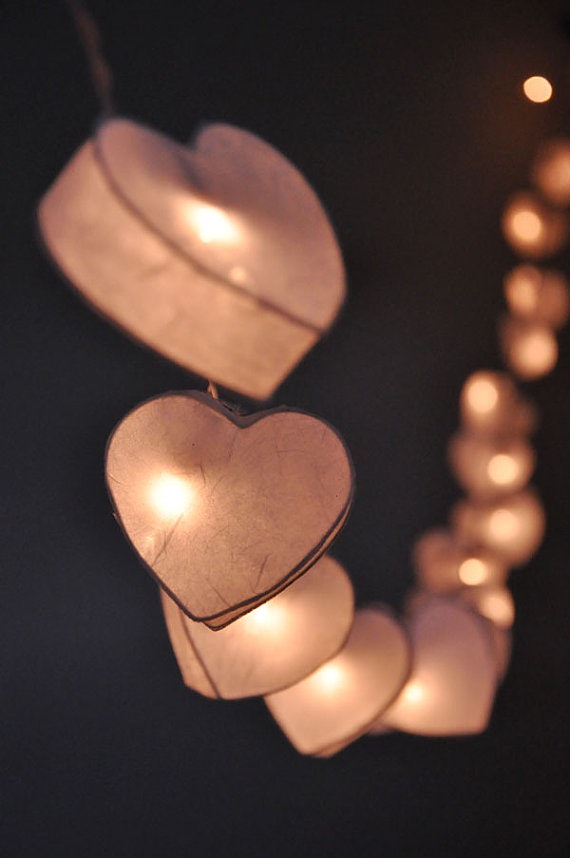 Every teen room in the '90s had moody-cool fairy light strung about. Add a Valentine's twist with these heart shaped lights.
Love Forever Heart Lanterns, $18.50, Etsy.com
9. A Throw Back That's So Cute And Thoughtful They'll Actually Swoon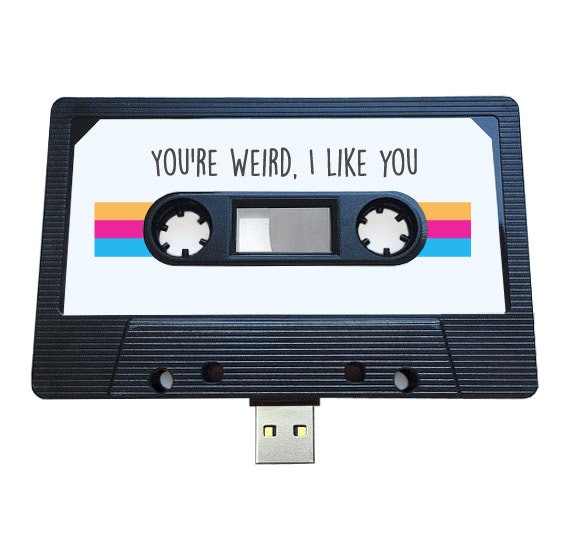 You can't really make a mixtape easily these days, let alone play one. But with a USB, the world is your mixtape this Valentine's Day.
USB Mixtape, $21.85, Etsy.com
10. A Buffy Promise Ring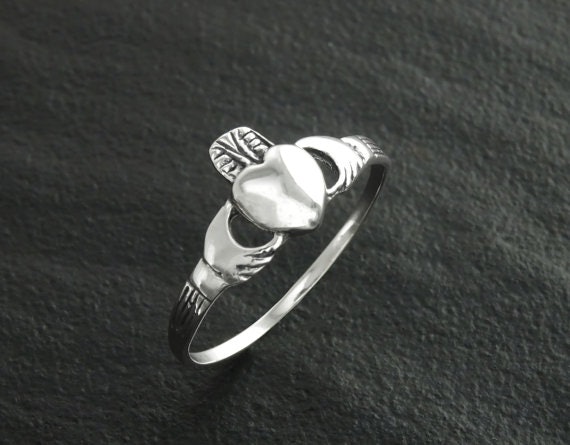 "Wear it with the heart pointing towards you, it means you belong to somebody" - Angel. (Note: it's actually an Irish Claddagh ring, but as far as '90s kids are concerned, it's an Angel and Buffy ring.)
Claddagh Promise Ring, $27.53, Etsy.com
11. A Time Machine To The '90s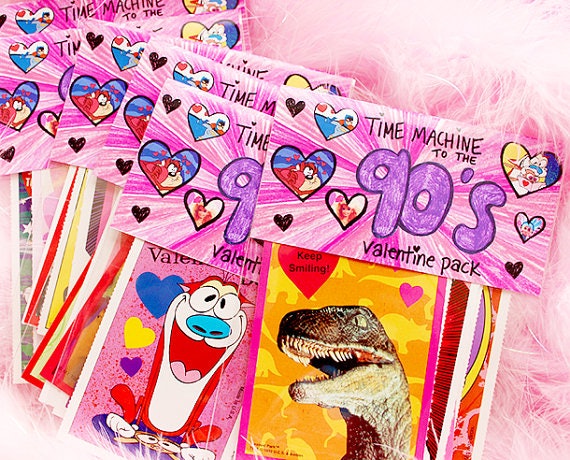 These adorable little Valentine's packets are like tiny portals to the '90s. What better way to say "I love you" than with Ren & Stimpy and Jurassic Park throwbacks?
Time Machine To The '90s Valentine's Day Pack, $11, Etsy.com
12. A Necklace That Your '90s Self Would Be Proud Of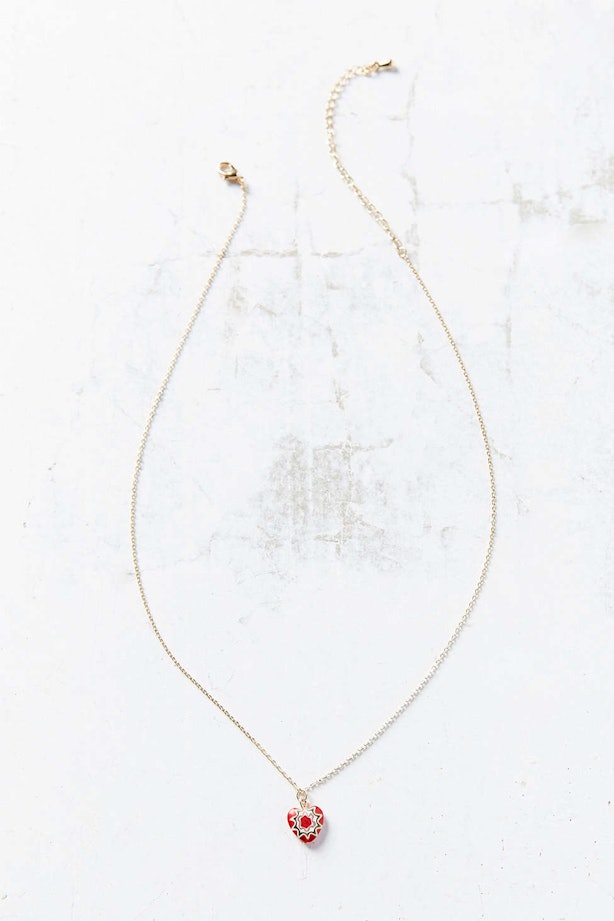 You remember going to the bead shop, trawling for hours to find the perfect beads (that looked just like this one) to make yourself the perfect jewelry, right? This Valentine's Day, trawl no longer, and give your loved one a (still modern and tasteful) necklace that seems ripped right out of your '90s wet jewelry dreams.
Glass Bead Short Necklace, $12, Etsy.com