12 Common Relationship Beliefs That Are Actually Toxic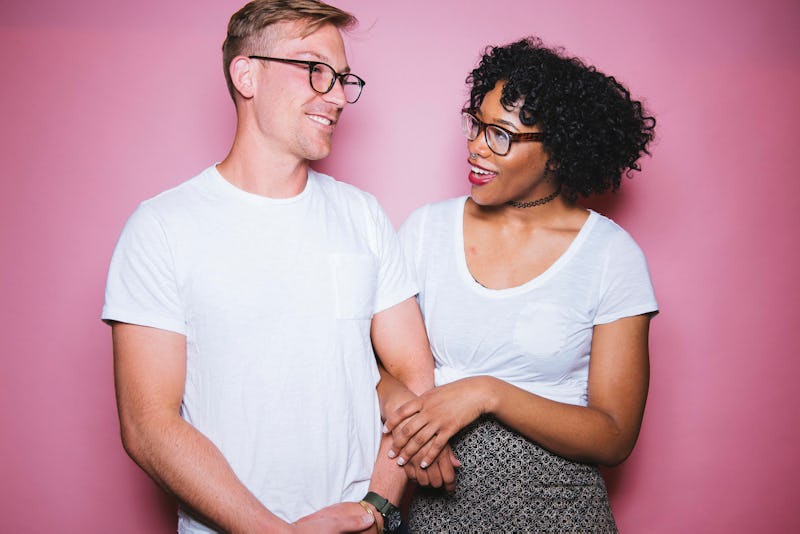 BDG Media, Inc.
Often, what you believe about a relationship is what you bring into it. So if you're caught up in toxic beliefs about love, you might end up hurting your relationship in the long run. But unpacking unhealthy preconceptions about relationships can protect you from these avoidable mistakes.
First, it's important to understand how toxic beliefs can injure relationships in the first place. "Whenever you have a general belief about relationships, it colors how you perceive them," board-certified psychiatrist and dating and relationship coach Dr. Susan Edelman tells Bustle. So if you hold onto a belief that is dangerous, you may be perceiving your relationship through a negative lens, even when the relationship is actually doing just fine.
"What you believe about relationships is going to impact how you act within them," David Bennett, certified counselor and relationship expert with Double Trust Dating, tells Bustle. "All actions first start as beliefs, so if a person has toxic beliefs and assumptions about how a relationship should be, it will impact relationship quality and a person's overall happiness." Even if you don't often talk about what you believe a relationship should be, it's important to start by thinking about it. And, according to relationship experts, a lot of the most common beliefs about relationships are actually pretty harmful in the long-run. Just by examining your preconceived notions, you may end up with more insight than you'd expect.
Here are 13 common relationship beliefs you didn't realize were toxic, according to experts.