12 Women Reveal The One Thing That Went Wrong When They Traveled For The Very First Time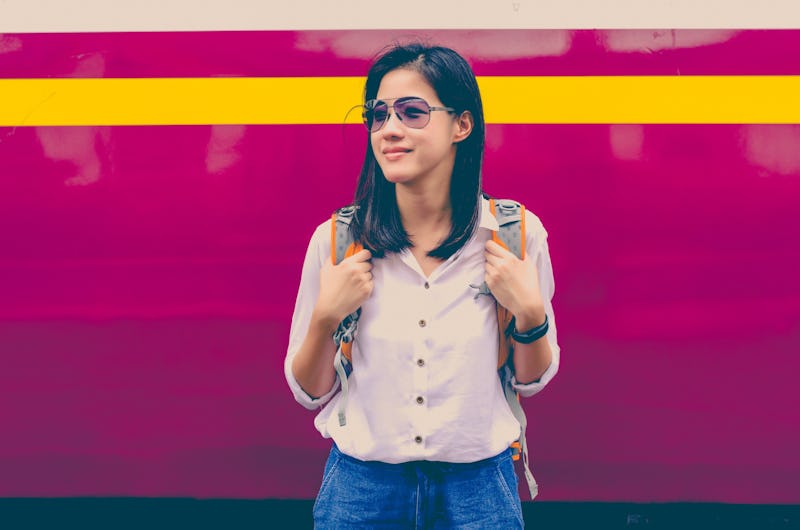 slonme/Fotolia
Traveling for the very first time isn't just exciting, but oftentimes nerve-racking. Whether you're traveling from one state to another, or making the jump from your home country to a country where you don't know a single word of the local language, there's a whole boatload of feelings, expectations, and even a bit of fear involved. And, of course, there's always the risk that something will go wrong when you're traveling.
The first time I traveled abroad, I went to Paris. I had done an apartment swap (this was before Airbnb) with a couple and because this was also before the release of the iPhone, I only had a paper map they gave me with the address, which was a passage and not an actual street. I wandered around le Marais at 8 a.m. with two heavy bags for over an hour trying to find the passage. When I finally found it, I realized that the code to get into the building was wrong, so I had to sit on my luggage for a few hours and wait until it was an appropriate time to call the couple, since Paris is six hours ahead of New York. Needless to say, I cried the whole time, swearing I'd never travel alone again. But, of course, I did and those three months in Paris changed me forever.
Travel snafus are just a risk you take every time you get on a plane to go someplace else. From little blips to big catastrophes, here are 12 women on the one thing that went wrong the first time they traveled.