12 Women With Pelvic Pain Share How They Make Sex More Comfortable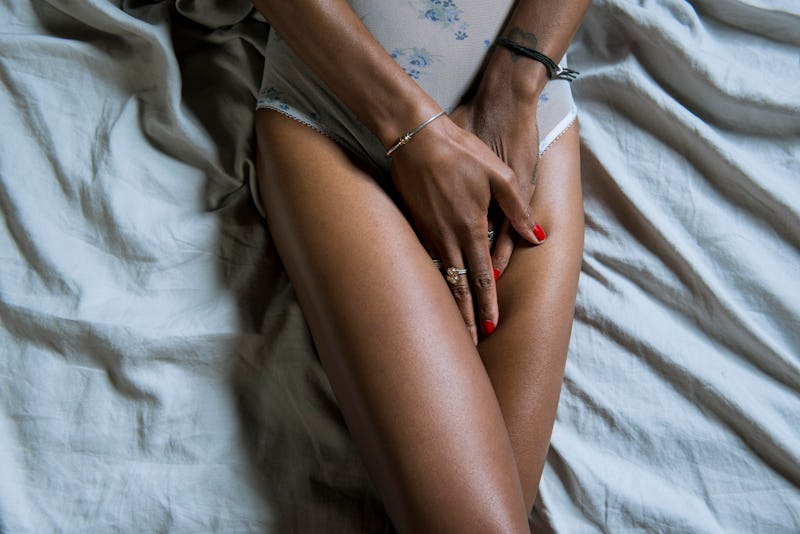 BDG Media, Inc.
Experiencing a pelvic pain condition can be devastating, not only for the obvious reasons but also because it can take a toll on your sex life. But many women with pelvic pain have found workarounds that help them minimize pain during sex. You never have to push through sex when it's uncomfortable for you, but if you suffer from pelvic pain and you want to have sex, all hope isn't lost.
"If you are having pain regularly during intercourse, consult your physician to see if it's a biological problem," sex therapist Stephen Duclos tells Bustle. "If you've ruled out the biological component and lubrication doesn't work, then you probably need to see a sex therapist. [They] can help you investigate any physiological or social cause, or a problem with technique."
Sometimes, painful sex stems from situational factors like a lack of lubrication or arousal. Other times, the culprit is a medical condition like endometriosis, vulvodynia, or interstitial cystitis.
Because people with these conditions often have to come up with hacks to maintain their sex lives, I asked women who experience pelvic pain how they've managed to minimize pain during sex. Here are some tips from them that others dealing with painful sex might benefit from.