The 13 Best Summer Vacation Destinations For Cancer Zodiac Signs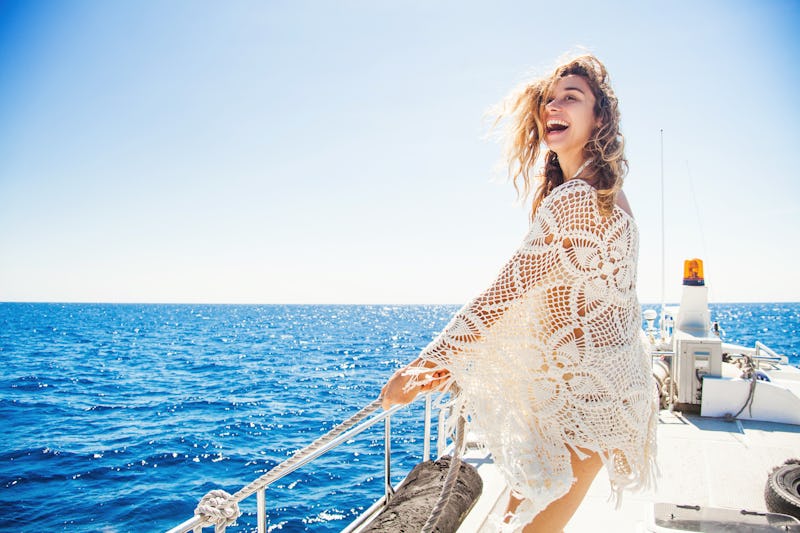 Mila Supinskaya Glashchenko/ShutterStock
Anyone who is a Cancer zodiac sign knows that the summertime is their time to really thrive. For starters, Cancer season (aka their birthday month) begins on June 21, a date also known as the Summer Solstice in 2019, and it lasts through July 22. Then there's the fact that Cancer is the first of the water signs in the zodiac, and also a sign that is all about being gentle, sensitive, and more relaxed — sort of like that summer vibe we're all always chasing. So, if you're a Cancer, you'll want to take advantage of your time in the sun to go on the perfect vacation. Certain spots will work better for your personality than others, and we've got a few ideas.
While the Cancer zodiac sign is not the most adventurous or sociable sign out there, that doesn't mean they don't appreciate traveling. Because they are homebodies, Cancers might prefer to book trips that are either close to their home, or something that feels really comfortable to them — for example, they're more likely to choose a quiet beach town in a cute Airbnb rather than a loud, busy city with a lot going on.
And since they are water signs, Cancers also love to be by the water. In fact, some of their best vacations are spent by the beach... so basically any destination near the water will be ideal for them.
If you're a Cancer trying to put together the perfect trip, take a look at these summer vacation ideas that will help you do exactly that: