13 Bravo Stars Who We'd Love To See On 'DWTS'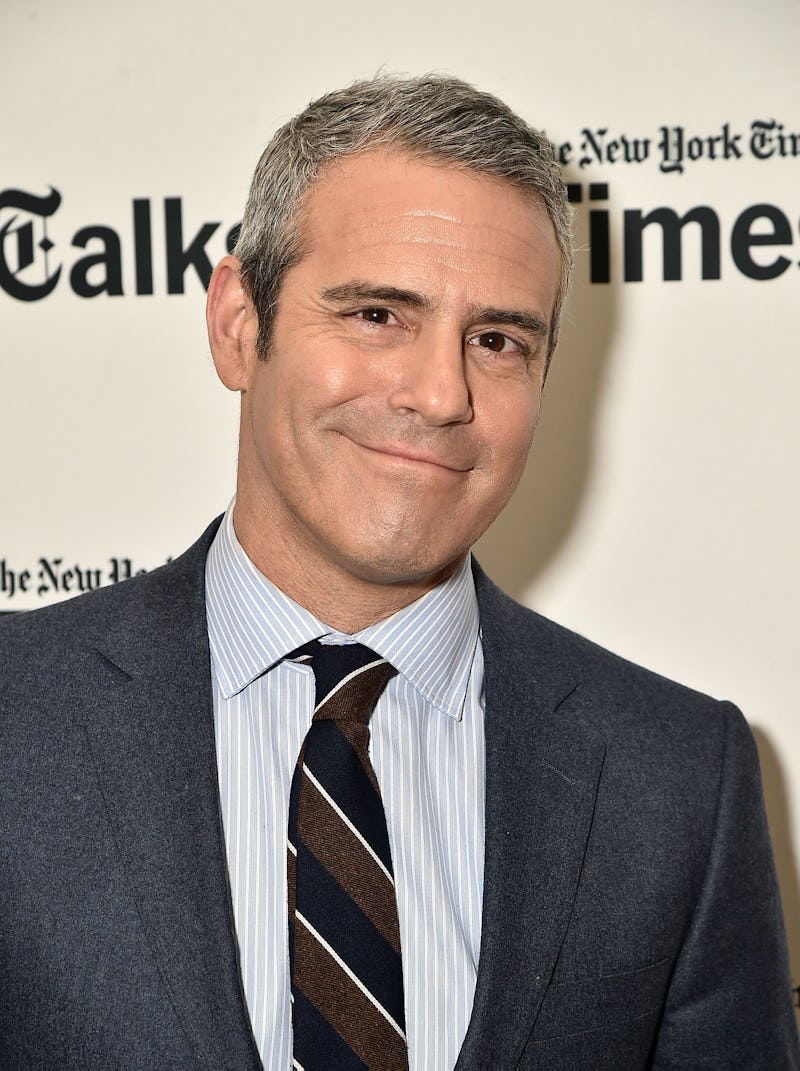 Theo Wargo/Getty Images Entertainment/Getty Images
As any fan of ABC's hit show knows, celebrities from Bravo are regularly part of the Dancing with the Stars cast, and for good reason. The DWTS platform is a great way for a star from a cable network like Bravo to get in front of a national audience. Especially the stars of the popular Real Housewives franchise, who often have large followings of fans who they can rely on to vote for them in the competition. Over the years DTWS has featured NeNe Leakes, Kim Zolciak, Kim Fields (who, remember, was briefly on The Real Housewives of Atlanta), Lisa Vanderpump, Lisa Rinna (who was on DWTS years before she became a Bravo reality star), and this most recent season we saw Erika Jayne attempt to take home the mirror ball trophy. Unfortunately, Jayne was eliminated way too early, in my humble opinion. Now, I won't get sidetracked by a lengthy rant, but Jayne did well on the show, and it's unfortunate that the judges seemed to be especially hard on her in terms of the scores they gave her. But I digress.
Since DWTS airs two seasons per calendar year, it won't be long before we can expect to hear rumors of celebs who are in the running to appear on the show. Although it's impossible to know if the producers of DWTS will listen to my pleas, here are the Bravo stars I'd love to see cast on an upcoming season of DWTS.
1. Andy Cohen
Who better to represent Bravo than the Watch What Happens Live and reunion special host extraordinaire himself? Cohen has said in interviews that he didn't think he wouldn't "last very long" on DWTS, but I disagree. He has a significant following who would undoubtedly vote him into the finals.
2. Kroy Biermann
True story: Biermann first met his now wife Kim Zolciak at a Dancing with the Stars charity event in Atlanta, Georgia. Biermann definitely seems to have skills on the dance floor, and being on DWTS could totally help promote his wife's show, Don't Be Tardy, which he appears on frequently.
3. Quad Webb-Lunceford
I know that Married to Medicine isn't necessarily as popular as The Real Housewives franchise, but hear me out. Webb-Lunceford knows how to bring the drama, and she's purely delightful to watch. I could totally see her rehearsal videos being full of drama, which is what we all want to see, after all.
4. Eileen Davidson
I don't know if Davidson is a good dancer or not, but I do know that the Real Housewives of Beverly Hills star is known and followed by millions because of her lengthy soap opera career. With a bit of training, and the right partner, I'm sure Davidson would do well on DWTS.
5. Zoila Chavez
Chavez is probably my favorite member of the Flipping Out cast, so I would absolutely love to see her on DWTS. I also feel like she's got the right attitude to do well on the show.
6. Patti Stanger
Although she's technically no longer a part of the Bravo family, it'd be impossible for me to write this list and not mention Stranger. Millionaire Matchmaker is probably my favorite show Bravo has ever produced, and having Stranger on DWTS would be absolutely iconic.
7. Ashley Darby
As we saw on a recent episode of The Real Housewives of Potomac, Darby has some legit moves.
8. Danielle Staub
Back in October, Staub sparked rumors that she was returning to The Real Housewives of New Jersey when cast member Teresa Guidice shared a picture of the them bonding at a yoga class. Whether or not she's coming back, I'd personally love to see Staub on DWTS.
9. Josh Flagg
Flagg, from Million Dollar Listing Los Angeles, totally seems like the kind of guy who might excel on DWTS. Though he may not be as well followed as some of the other Bravo stars on this list, he does already live in Los Angeles, which is where DWTS films. So perhaps his convenient location could help persuade producers to cast him in an upcoming season?
10. Lisa Edelstein
The star of Bravo's phenomenal unscripted show, Girlfriends' Guide to Divorce, should be an easy choice for DTWS producers. Not only is she a talented actor, but she seems funny and relatable to viewers.
11. Kairo Whitfield
Sheree Whitfield's son Kairo Whitfield is trying to make a name for himself as a model, but I'm thinking he should pursue a reality television career by competing on DWTS. He may not currently have a huge following, but Whitfield is definitely going places.
12. Scheana Marie
I imagine Marie of Vanderpump Rules would bring all kinds of drama and ridiculousness to DWTS, which sounds sort of epic.
13. Bella Hadid
I realize it may be a bit of a stretch to call Hadid a Bravo star, but hey, she did appear on a few episode of The Real Housewives of Beverly Hills. Some might also argue that Hadid is "too famous" to be on DWTS, but I think she'd be perfect. Not only could Hadid potentially make it to the finals, but she could bring in younger viewers who might not already watch the show.
Here's hoping that someone over at ABC reads this list and takes my thoughtful suggestions into consideration.