'GoT' Star Jason Momoa Is Guinness' #1 Fan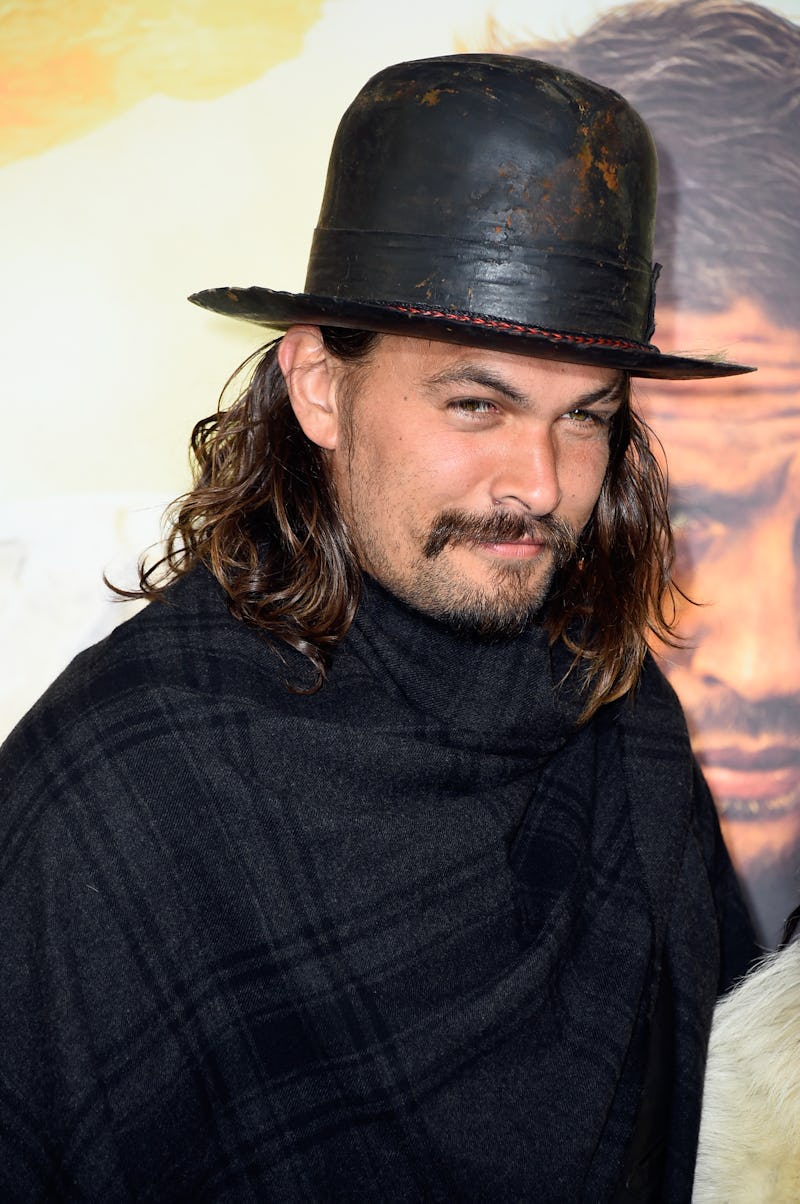 Frazer Harrison/Getty Images Entertainment/Getty Images
Most people know Jason Momoa as Khal Drogo from Game of Thrones or Aquaman in the Marvel Cinematic Universe. What they may not know is that the actor and family man also really, really loves a cold one — but not just any cold one. Upon a quick glance on the actor's Instagram page, one may notice that a lot of photos feature Momoa enjoying Guinness. The guy is a huge fan of the dry stout that originated in Dublin. He often shares pictures to his Instagram that show him enjoying the creamy beer with pals, discussing the beverage, or drinking other beers while acknowledging that he would rather be having a Guinness.
St. Patrick's Day can be a lot to take in with all the merry-making and awful Irish accent impressions. Hopefully these pictures of our sun and stars enjoying his beloved alcoholic beverage of choice, Guinness, will make the weekend of intoxicated green-garbed humans running around with shamrocks and shillelagh sticks a little more bearable.
Even if you adore the festivities that go down with St. Paddy's day, is anyone going to complain about images of Momoa enjoying a healthy pint of Guinness? No, I didn't think so.
1. The One Where He Had Poke Also
Raw fish salad and Guinness... a match made in heaven?
2. The One Where He Didn't Have a Guinness, But Admitted He Wished He Did
I think the hashtag #iwishihadaguinnessrightnow pretty much sums that one right up.
3. The Video Where His Guinness Keg Was Tapped Out
His shrieks of terror will haunt me for the rest of my days.
4. The One Where He Shared That He Keeps Guinness In The Bathroom
One of these things doesn't belong here. Actually, a bunch of these things don't quite belong here... Is that a tomahawk?
5. The One Where He Made A Mess
I guess he's drinking the Guinness in his hands as a way of saluting the fallen soldiers on the floor in front of him? That's sort of sweet, isn't it?
6. The Glass With His Name On It
Yes, you are not imagining it. That is a Guinness glass with Momoa's name etched in it. What a time to be alive.
7. The One With Quite A Few Boxes
Some people have liquor cabinets at their homes. Momoa has boxes of Guinness in what looks to be his garage.
8. The One Where He Decided To Fit In, Even Though There Was No Guinness
As he put it, "They didn't have @guinnessus. So do as the locals do. "
9. The One Where He Shared A Guinness With Ben Affleck
I didn't even know that was on my bucket list until this very moment.
10. The One With A Fridge Of Guinness
Have you ever seen anyone so psyched about a beverage, unless they were about to die of dehydration and that beverage was water?
11. The One Where He Got To Actually Make The Guinness He Drank
Safety first, y'all.
12. The One Where He Got Excited About Vintage Bottles
To be fair, those bottles are pretty cool. And vintage stuff is so in.
13. The One Where The Whole Family Got In On The Love
In order to be a Momoa-Bonet, one must chug an entire pint of Guinness in one sitting. Just kidding but on a related note, how adorable are Momoa and Lisa Bonet's children?
There you have it — I think we should all aspire to love the people that surround us half as much as Momoa loves Guinness. The world would truly become a better place.