13 Poems About The Experience Of Chronic Illness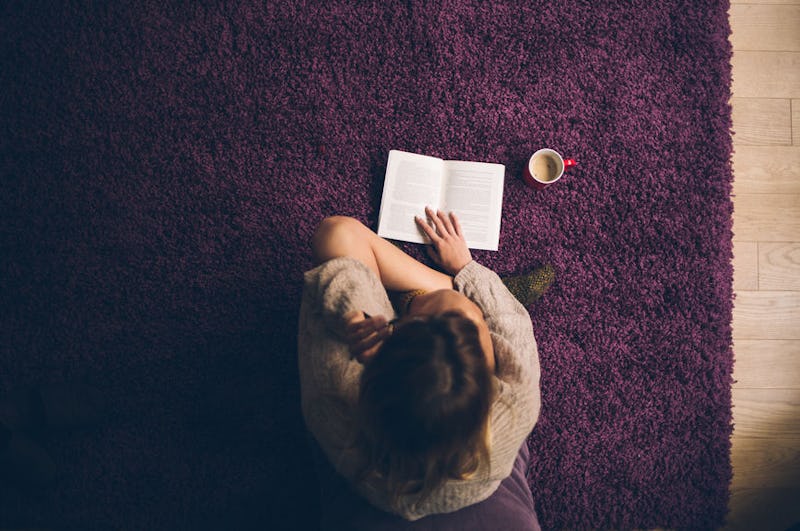 Mosuno/Stocksy
There are 133 million Americans living with a chronic disease, according to the National Health Council. These are diseases that limit a person's quality of life and ability to perform everyday activities, and they can include everything from autoimmune diseases (which nearly 50 million people in the United States live with) and cancer to addiction and mental illness.
It's important to note that living with the effects of trauma or managing life with a disability can impact one's mental and physical health, too, so in many cases, these chronic conditions are rife with variables. To worsen the blow, women generally have to fight harder to be taken seriously at doctor's visits, while non-binary and trans patients are made to feel invisible while being treated.
Chronic diseases are a growing epidemic, one that demands our attention and respect. When one gets lost in the exhaustion of managing a chronic illness or the isolation and stigma that often comes with being ill, it can be helpful to seek validation and understanding in one's community — and in art.
Writer Meghan O'Rourke wrote in Lit Hub, "The literature of illness remains remarkably impoverished—especially when it comes to describing chronic illness," but it seems times are changing, as more and more voices are fortunately emerging (see: Porochista Khakpour's memoir Sick and the various incredible memoirs exploring addiction.)
As a poet living with chronic illness, I believe poetry is the perfect genre which with to translate the experience of being chronically ill; so much emotion, nuance and honesty can be expressed in such a small space.
Below are 13 honest and haunting poems that explore the experience of living with a chronic illness.