10 Harmful Myths About Sex And Chronic Illness To Stop Believing Now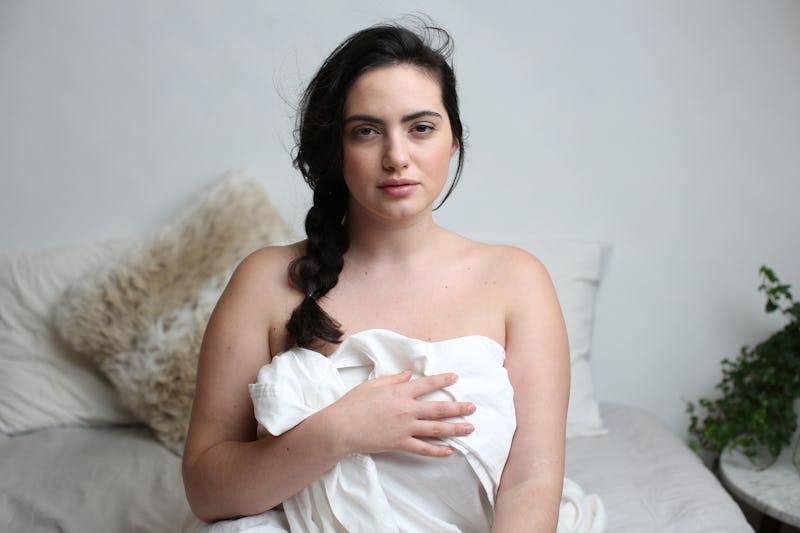 Ashley Batz/Bustle
When it comes to being chronically ill, there is a lot of mythology around what it means to be sick. But it's important to acknowledge that sex during chronic illness does happen — roughly 40 percent of the population living with a chronic illness is not living in an intimacy-free bubble. Whether or not you've ever thought about it, people with cancer, cystic fibrosis (a disorder that damages the lungs, digestive system, and other organs), endometriosis, heart disease, and diabetes still have sex. Sex during chronic illness comes with a particular set of circumstances, but it's not necessarily dangerous or to be avoided. Instead, it's important to educate yourself regarding the facts, to avoid spreading any misconceptions in the future.
There is no one definition of a chronic illnesses, but they're generally understood to be long-lasting and largely incurable conditions or diseases that impact people's lives. But, despite sometimes insurmountable obstacles and constant doctor visits, life goes on, and love and sex don't go away. Love Coach and Host of Ready for Love Radio Nikki Leigh tells Bustle that intimacy is just a part of the equation. "With a chronic illness, every aspect of your life will change to some degree ... Your sex life is no different," Leigh says. But it's not something to be ignored.
And there's no better way to start the conversation than throwing some unhelpful myths in the trash. Here are 10 myths about sex with chronic illness that need to be busted ASAP.